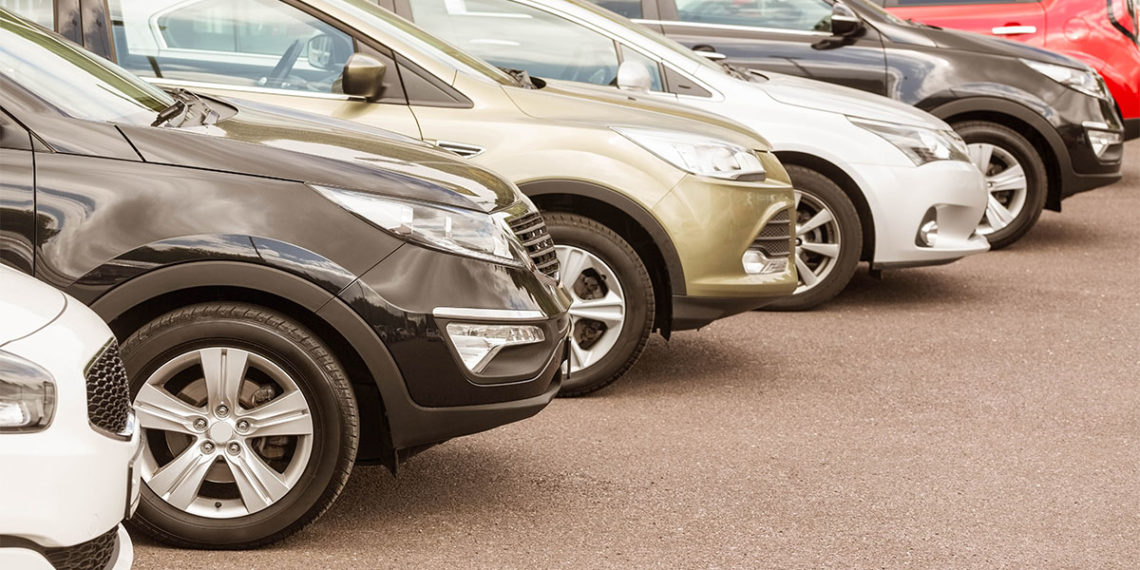 It's been almost 30 years since the SUV became a major car of choice in the US, and in that time, much has changed in the debate over the sedan vs SUV and which is better for the average consumer. Today, we'll discuss some of the most important factors to consider before looking at some of the best in class models for 2018!
The Most Important Factors to Consider
There's a lot more to consider beyond cost when you're deciding on your next car. You'll often hear about things like gas mileage, safety features, handling, space & storage, technology and other amenities. It's easy to get overwhelmed. Let's look at some of these common factors to consider and what they mean for your sedan vs SUV debate!
Safety & Handling
Aside from price and value (see below), safety and handling is often a major deciding factor when shopping for cars, especially for families. SUVs are often praised for their safety, while sedans often provide better handling, helping you to avoid an accident.
However, many newer models are incorporating technology to supplement their shortcomings in safety, including:
Blindspot monitoring

Backup cameras

Large animal detection

Automatic braking systems
Ultimately, these features may be more important to consider than the type of car you buy.
Environmental Friendliness
"Green" cars are only becoming more important as we approach 2020. Even SUVs, typically criticized for their inefficiency are beginning to offer hybrid models, fuel efficiency options, and other features. Still, sedans have more to offer in this category.
The good news is there are some great general practices for how you can "drive green" even if your car isn't "eco-friendly."
Space & Storage
SUVs will almost always win in this category, both for the number of passengers they can hold (comfortably!) and for their storage space. Still, if you choose a sedan, you'll want to consider factors such as trunk space and legroom.
Price vs Value
Ultimately, for many, it all comes down to price vs value. Price is the cost you'll pay; value is the greater cost/benefits you'll see over time. In terms of price, many of the most popular models fall in a similar price range, anywhere from $25 – 30,000.
Sedans are typically cheaper, both in the initial tag price and for your insurance policy. They also typically offer better gas mileage. However, SUVs often offer better value for families, especially if you need more space, features such as entertainment systems, and safety.
Whatever you choose, you can get more out of your gas mileage with these simple tips.
Sedan vs SUV: Best in Class for 2018
As we've seen with many of these features, both sedans and SUVs are starting to offer many of the same benefits. For this reason, these best in class models are a cut above the rest.
Sedans
Out of all the factors discussed above, these sedans were ranked best by US News & World Report:
2018 Toyota Camry (and the Hybrid model)

Honda Accord

Hyundai Sonata

Ford Fusion
Other popular models to consider: the Nissan Altima and the Honda Civic. And for full-size sedans, the 2018 Buick Lacrosse offers excellent handling despite its size. The 2019 Toyota Avalon provides comfort and good gas mileage (especially if you opt for the hybrid version).
SUVs
From full-size to compact, these SUVs were ranked as 2018's top five by US News & World Report:
Ford Expedition: Upscale with great space and plenty of cool tech features

Mazda CX-5: Awarded Best Compact SUV with great safety features

Honda CR-V: awarded Best for the Money and Best for Families

Chevy Tahoe: Great space, seating 9 passengers

Kia Sorento: Good gas mileage for its class with the power you'd expect from an SUV
Latest posts by Taylor Auto Glass
(see all)