We service the following areas: Greensboro, High Point, Winston-Salem and Kernersville.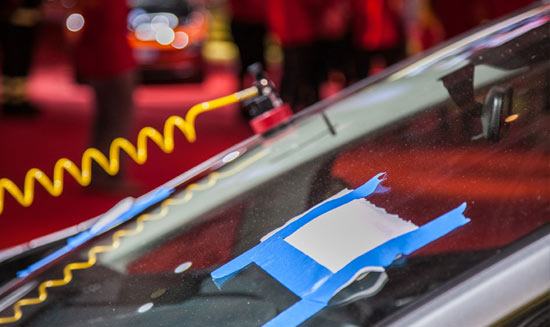 Auto Glass Repair
Many small chips and cracks from rocks or other objects can be repaired at your site or in our shop. We use only top quality resins applied by experienced technicians to complete your repair, usually in under an hour. Windshield Repairs are, in most cases, completely paid for by insurance companies.
If you answer NO to each of these questions, your glass most likely can be repaired instead of replaced, but each windshield requires an individual assessment from our technician to determine exact repair/replacement needs.
Answer the following questions…
Is the chip larger than a quarter?
Is there more than one chip?
Is the crack longer than a dollar bill?
Does the chip or crack impair the driver's line of sight?
Is the crack or chip near the windshield's edge?
Is the crack or chip old?
If you have answered NO to these questions, please

click here

or call us at

336-851-1380

to schedule a free evaluation of your glass repair.
We service Greensboro, High Point, Winston-Salem, and Kernersville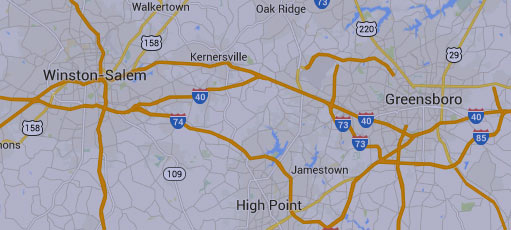 Don't be tricked into thinking you don't have a choice in who repairs your vehicle after an accident occurs. In North Carolina, you have the right to choose which repair shop works on your vehicle. We can help with filing your insurance claim and get the approvals necessary to repair or replace your auto glass.


Auto glass replacement is warranted against workmanship and any defect in material for the period of time that the original customer owns or leases the vehicle. This warranty stands if this defect has not been caused by a defect in the vehicle, including, but not limited to any rust damage. If any defect should occur, we will supply and install any necessary parts, free of charge. The sealing of any unit is guaranteed with the exception of any leak due to body deterioration. Windshield repairs are also warranted for as long as the vehicle is owned or leased by the original customer. If for any reason you are not completely satisfied with the repair, you will receive a full credit refund. All credit refunds must be given towards the purchase of a new windshield installed in the original vehicle by Taylor Auto Glass, Inc. This warranty will expire with the change of ownership of this vehicle. This warranty will become void should damage or breakage occur due to accident, theft, or vandalism. Mouldings are warranted for 90 days. Please do not drive through an automatic car wash for 48 hours and leave the windows slightly vented for 24 hours. This help to relieve built up pressure inside the
vehicle.
Testimonials
"Tony and his team are top notch!  I will continue to use his services for my fleet.  We had an emergency repair that was needed and he came the same day to get us up and running again.  Thanks Tony for your loyalty, expertise and commitment to your customers.  I would not use anyone else!"…
Testimonials
"Tony & his crew do fantastic, timely work at an affordable price. You couldn't meet somebody nicer who has so many years experience fixing auto glass. I've seen his repair work on both small, personal cars and larger, fleet vehicles, and everybody who I have referred to him has been 100% satisfied. Can't ask for…
Testimonials
"I am so lucky you all are just around the corner or in my backyard! We couldn't stay on the go with all this fleet equipment without your wonderful service. Thanks so much for always being so helpful. We love you all!" – Eric
Testimonials
"Thank you again for the fast turn around, and for the very professional follow-up! You definitely run a top-notch shop!" –Vince H.