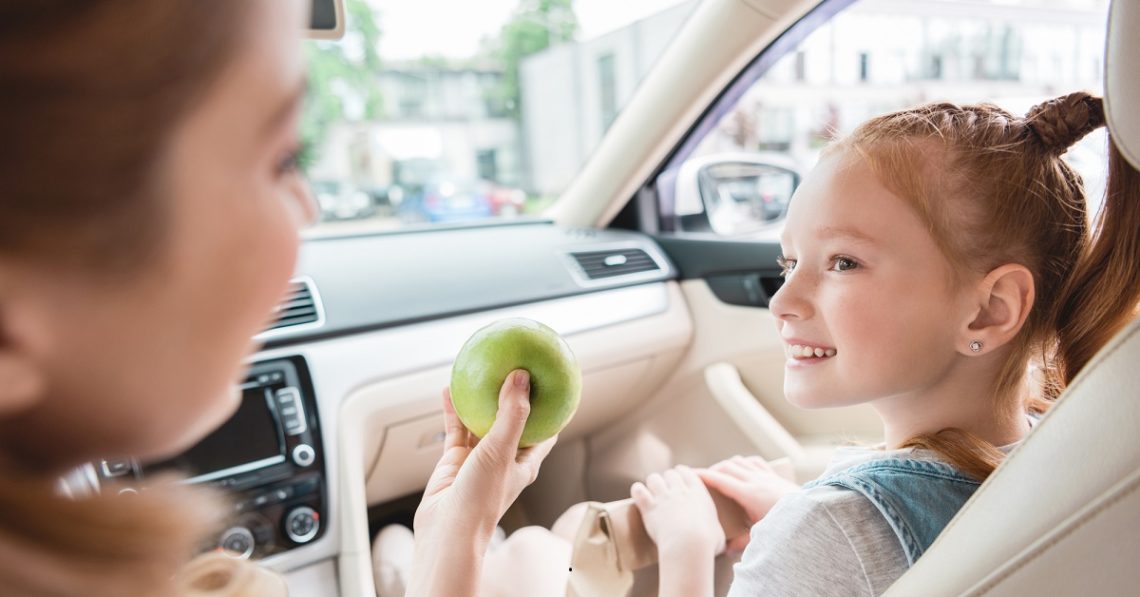 Everyone loves road trips! There are many parts to the journey that makes a road trip great. The right music, engaging games, and awesome travel buddies are essential for an amazing road trip! They say it's not about the destination, it's about the journey. The journey is long though, so what if you get hungry? Your favorite road trip snacks to the rescue!
1. Trail Mix
Of course! What better road trip snack to have than a bag of trail mix? Trail mix tastes great, has great variety, and is healthy for you too. So before you start the engine, make sure to pack a bag or two for the road.
3. Grapes
Sweet and juicy, grapes make an excellent road trip snack! They are easy to pack and simple to eat even for the driver. Just pop one or two in your mouth and Voilà! Grapes are a great choice for road trip snacks.
4. PB&J Sandwiches
A classic favorite, a few PB&J sandwiches can turn your hun-ger to hun-great! Add a few bananas in the mix and you have one of the best snacks known to mankind!
5. Chips
No matter where you are, chips are an all-time favorite snack. Even in a traveling car, chips are a great snack to have and munch on as you continue the journey!
6. Granola Bars
These chewy, savory and sweet little bars are a hand-grip of perfection! With many available flavors, nut mixes, and inside mini-treats, granola bars are one of the best road trip snacks! 
7. Popcorn
Popcorn isn't meant for just the theater. Packing a container of popcorn can be one of the best packing decisions you make for the journey. And if you have a TV in the car, even better! Watch a great movie and enjoy popcorn as you travel!
8. Brownies
These little square-shaped bundles of chocolaty goodness are a perfect road trip snack! Everyone loves brownies! A package of brownies is a great item to add to your packing checklist.
9. Mozzarella string cheese and apple slices
If you're looking for something a little on the healthier side, this snack is full of complex carbohydrates that will help stave off hunger. A few of these will easily fill up your belly.
10. Drinks!
Everyone forgets that besides solid snacks, you also need liquids to keep yourself hydrated! Aside from water, chocolate milk and juice boxes are great choices for kids because they're easy to handle.
Do you have any more snacks that you feel are a must-have for a road trip? Share them in the comments. And if you're planning a road trip, check out our
tips on how to prepare
.
Latest posts by Taylor Auto Glass
(see all)