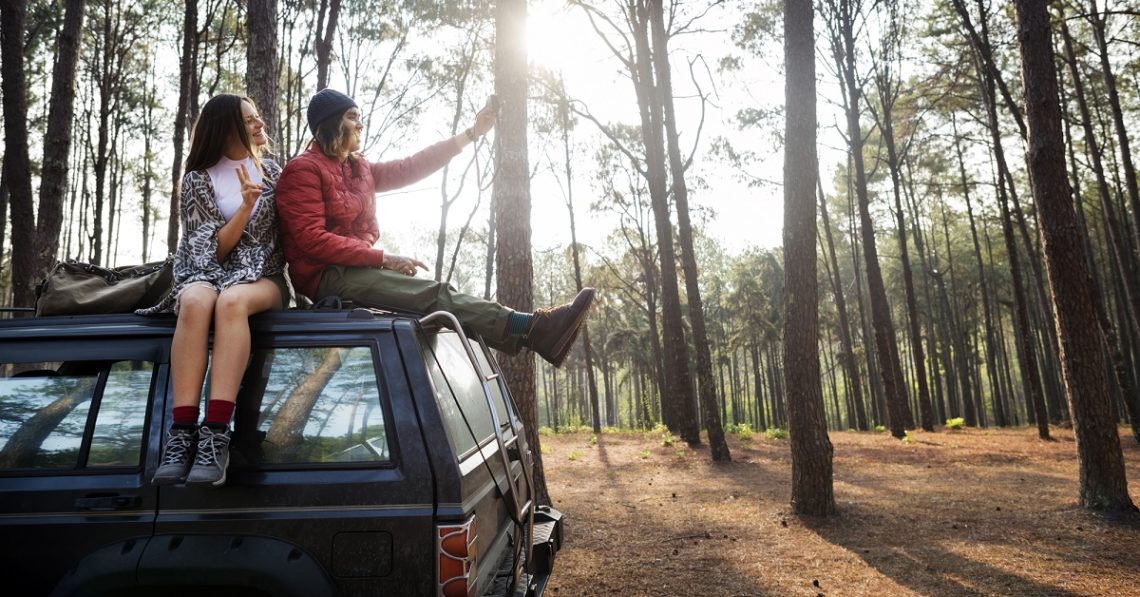 If you've caught the travel bug and have chosen to see the country by camping out of your car, truck, or van, you aren't alone. More people than ever are choosing to camp out their vehicle as a more affordable alternative to staying in hotels or buying or renting an RV. 
Whether you choose to stay in a tent or sleep in your vehicle, car camping is a great way to explore new places on a budget. However, when camping out of your car, following simple tips and tricks can help to make the experience more enjoyable. 
Here are some hacks to help make car camping easier.
Get Organized
Perhaps the most critical thing when camping out of your car is that you find a way to stay organized. If you simply throw everything in your trunk or cargo space, everything will quickly become a disorganized mess, and you will likely have a hard time finding what you need. You should then consider buying different sized bins to keep in the back of your car to store things in, as this can help to keep you organized. If you have separate bins for clothes, food, and other essentials, it will be much easier to quickly find what you need. 
Keep Cash Handy
Let's face it: these days many of us do not carry cash with us on a regular basis, as most places we go tend to accept credit cards. However, you may find that this is not always the case when you're on the road. 
When driving through rural areas, you will likely find that some stores, restaurants, and campgrounds marked 'cash-only.' In fact, you may even find that some campgrounds are on an honor system and that there is merely a drop box in which you leave cash for your stay. When on an extended road trip, it is then critical that you always have cash handy so that you are prepared no matter what happens.  
Invest in Privacy Curtains
If you are going to be sleeping in your car or van, then you may want to consider investing in privacy curtains so that you do not have to worry about passersby watching as you sleep or get changed. Of course, the easiest way to cover your windshield is to use one of those windshield shades many people carry around in their car, but what about the rest of your windows? If you plan on doing a lot of car camping, then you may want to consider adding privacy curtains to your car's windows. 
However, if you are not interested in such a permanent solution, you can find cheap sun shades online that suction to your windows, which can give you a great deal of privacy.   
Research Shower Stops Ahead of Time
Something many people do not think about on a road trip is where they are going to take a shower; however, not all campgrounds have shower facilities, and there may be some nights where you find yourself sleeping at a rest stop. 
Since finding a place to shower can be important in helping you to feel refreshed and relaxed during the entirety of your trip, you may want to consider researching places to take showers along your route ahead of time. One great option is truck stops as they often have shower facilities that you can pay to use. 
Following a few simple hacks can help to make your road trip as fun and stress-free as possible. However, if you are going to be camping out of your car for an extended period of time, then you may have a hard time keeping your car clean, especially if you are traveling along the coast. If you plan on camping at the beach during your trip, follow these tips for
keeping your car clean at the beach
. 
Latest posts by Taylor Auto Glass
(see all)