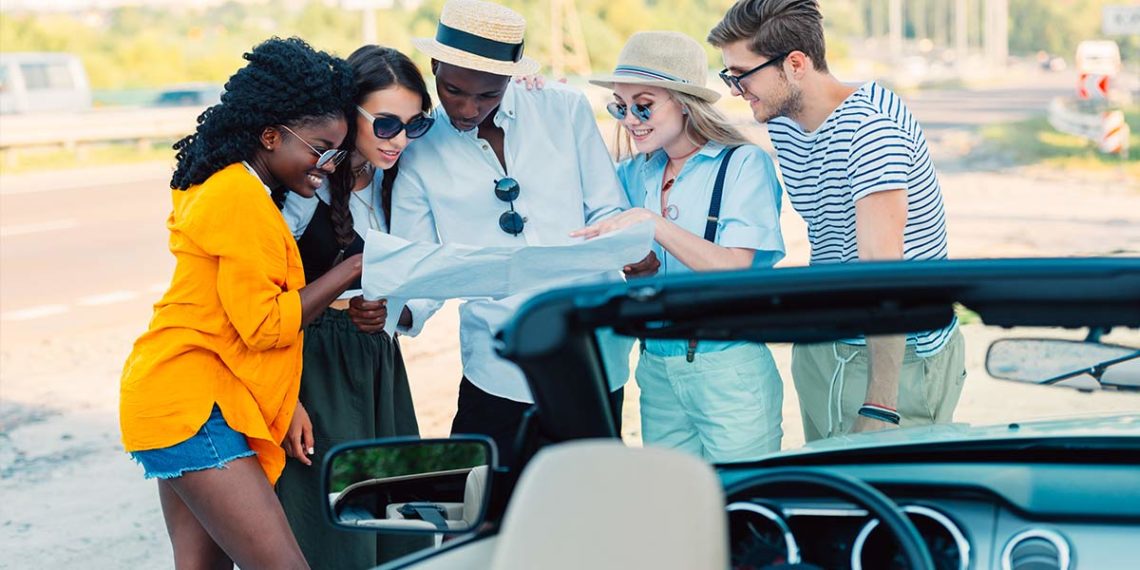 Road tripping is a great way to get, see, and do more when you're traveling. When you fly, you miss out on the views, attractions, and local gems along the way, but by driving, you get to embrace a fuller, more enriching experience.
That said, by driving, you also need to plan how you'll handle pit stops, car trouble, illness or emergencies for you and your passengers. Here are a few driving tips for staying awake, staying safe, and staying comfortable on your next long drive.  
Making smarter pit stops
Before you hit the road, search for popular attractions, scenic routes, national or state parks, and restaurants or other stops you might like to check out. Plan your gas stops, oil checks, and meal times around the places you'd like to visit on the way to your final destination to get the most out of your trip.
On top of strategically choosing locations for your pit stops, be sure to take a break at least every two hours to hop out of the car and stretch your legs. Sitting for long periods of time increases your chances of developing blood clots in your legs, particularly when you're in cramped spaces, such as a car. Making time to get out and move will help you stay alert, more comfortable, and safer on a long road trip.
Handling car problems
Ideally, you won't have any trouble with your vehicle, but being prepared for a breakdown, flat tire, or other roadside emergencies is vital for staying safe when you're long-distance driving. Keep your cell phone charged, loaded with these apps for safer traveling, and keep a spare phone charger on you at all times. Have your oil changed, make sure your windshield wiper fluid reservoir is full, and check your tires before you leave for any long road trip.
Keeping fellow travelers safe and comfortable.
If you're traveling with friends or your children's friends, ask for everyone's emergency contact information. It's a good idea to share this information with one another, so if anyone gets sick, injured, or separated from the group at any point, everyone in your travel group will have the appropriate contact information. Pack a first aid kit where you can easily access it in a pinch and stock up on some healthy snacks so you and your passengers don't feel sluggish after too many gas station snacks and fast food.
Don't forget about your non-human passengers…
Traveling with pets can be a blast, but they bring their own set of needs out on the open road with you. They'll also need plenty of rest stops, opportunities to move around and get some fresh air, and a chance to snack on some healthy foods. To make sure your pup is happy and comfortable while you're traveling, take a peek at: 5 Things to Pack When Traveling with Your Dog.
While driving is typically cheaper than driving, gas money is no joke on a long haul trip. To get the most out of your mileage and save on gas money, see:
Latest posts by Taylor Auto Glass
(see all)