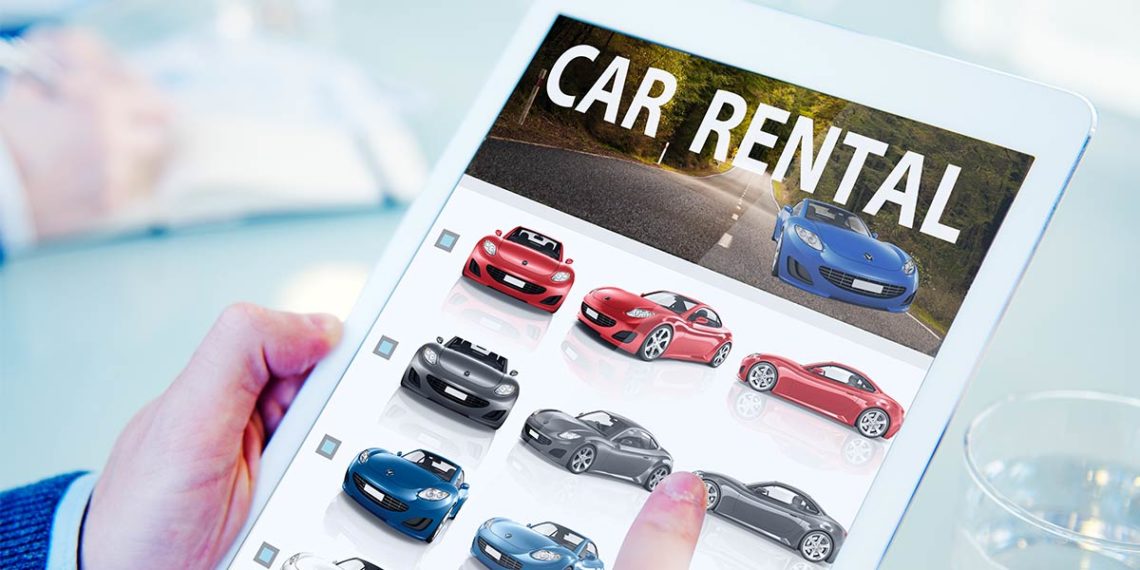 Renting a car should be a convenience, not a headache. But it can get complicated with unexpected fees, pushy sales reps, and all the other stress of travel. Whether it's your first time renting a car or your first time in a while, you'll be prepared with these money-saving car rental tips to keep your trip on track!
Book in Advance
While it may be possible to walk into a rental office on the first day of your vacation and secure a car, it's often not the best idea. You'll probably be limited on what vehicles are available and may even be subject to late booking surcharges. Regardless, if you don't prepare and do some research beforehand, you're almost guaranteed to waste money.
Book in advance to receive competitive car rental rates and save yourself the stress. Even better, booking an "economy" car can save you money in more ways than one! These cheaper vehicles are sometimes so popular that they may be unavailable when you arrive for pickup, allowing you to upgrade to a bigger (or nicer) vehicle for free!
Ask About Fees Upfront
While your car rental office will review your rental agreement with you, you'll want to be prepared to ask questions. These are a few fees you should expect to hear:
Cleaning & smoking fees

Additional driver fees

Fuel fees
If you don't fully understand the rental agreement, it's okay to ask. If these (or other) fees aren't discussed with you, be sure to bring them up before hitting the road.
Understand the Prepaid Fuel Option
Most rental car companies will offer you two options for refueling your vehicle:
Pay as you go and return the vehicle with at least half a tank

Pay upfront for refueling costs
It's almost always better to pay as you go so you can find the cheapest gas stations. Just be sure to return the car with enough fuel to avoid any (often excessive) charges.
However, some prepaid fuel plans may work to your advantage, particularly for shorter trips. If you don't anticipate needing a full tank of gas on your trip, determine whether the prepaid fuel plan will cost more or less than a tank of gas for the vehicle you're renting.
Understand Your Insurance Coverage
Your rental car company is going to suggest an additional cost for insurance. They may even try to scare you into purchasing it. Be prepared and know what your auto insurance already covers. Many plans already include rental car collision damage.
If you're unsure about what your car insurance covers, call your provider before booking your rental!
Be Strategic & Shop Around
If you're shopping online, you're probably already shopping around. Many travel sites, such as Kayak and Expedia, will compare hundreds of rental sites in seconds. Still, it's worth it to compare a couple of these tools to make sure you're finding consistent prices. Some rental companies may partner with specific sites to give their users an added discount. Alternatively, you may be able to find a cheaper rate by going directly to your rental company's website.
Be sure to take advantage of any rewards programs offered through your credit card or memberships such as Costco and AAA.
Avoid Airport Rentals
Airports typically have plenty of rental car options, but they're not as convenient as they may seem.
You're probably going to pay more if you pick up a car from an airport location than you would elsewhere. And this increased cost may or may not include additional airport surcharges and processing fees. Compare these fees with the cost of a cab, Uber, or Lyft ride to your hotel or another rental office.
A Few Last-Minute Tips:
Avoid add-ons such as satellite radio and GPS—use your smartphone, Google maps, and Spotify instead!

Avoid renting a car seat. Keep in mind you may not need one, depending on state laws, and you may be better off bringing your own and checking it with your luggage at the airport.

Take pictures of your rental car at the beginning, middle, and end of your trip to document its condition and avoid charges later!
Latest posts by Taylor Auto Glass
(see all)