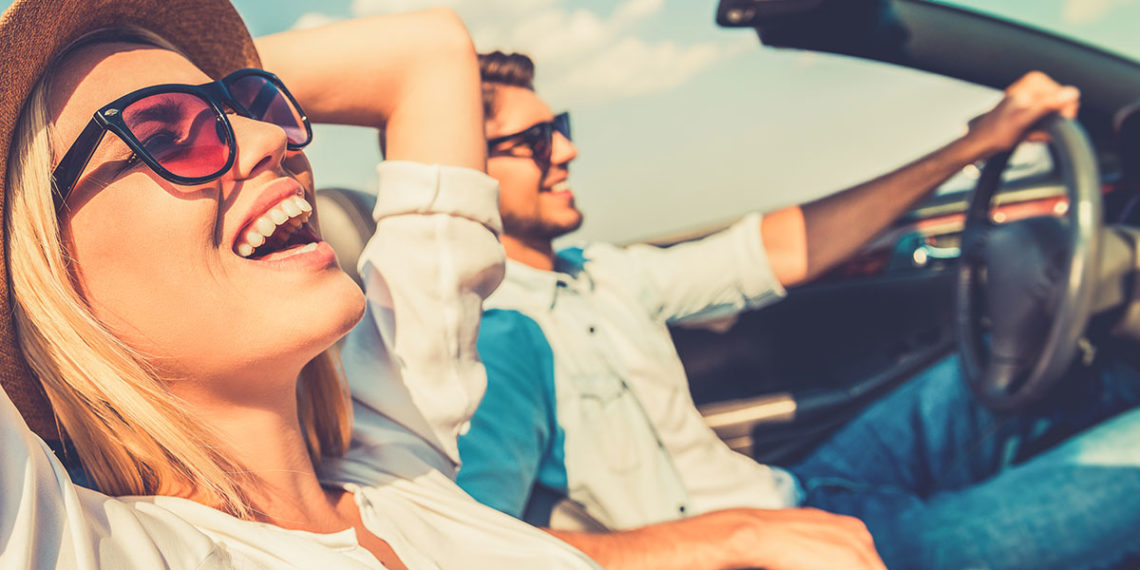 Ah, summertime.
The time of tan lines, cookouts, and pool days. And scorching hot car interiors, blown tires, and overheated engines. Make sure you're taking a dip in the pool and not your bank account this summer with these car care tips for hot weather.
Feel like you're getting into an oven?
Leave your windows cracked just a tad to keep air circulating through your car while it's parked (just keep an eye on the weather!). It'll still be toasty when you hop in, but not as sweltering.
No pressure? Big problem.
Low tire pressure causes wear-and-tear on your tires to take a toll faster, particularly in the summertime. Hot road surface make your car much more susceptible to tire blowouts, so check your tire pressure regularly.
Keep it cool.
Regularly check the level of coolant fluid in your car, and check on the hoses and fluid reservoir while you're at it. Run out of coolant, and you'll face some pricey engine repairs.
Treat your car (and yourself) to some new shades.
Solve the following problems by buying a sun shade for your autoglass:
Fading interior surfaces

Blazing hot steering wheels

Bum-burning seats
Spare your hands, backside, and car interior with one simple, affordable investment.
Show your AC some TLC
If your air conditioning is struggling to keep up in the summer heat, check your refrigerant levels. If you're low on Freon, you might have a leak. Get to a mechanic ASAP to have your cooling system repaired and recharged.
Expect the unexpected.
Is there ever really a good time to break down? Of course not. But high temps and scorching sun rays don't make it any easier. Be prepared for common setbacks by keeping an emergency kit in your car.
Embrace change.
Oil changes, that is. Extreme weather conditions put extra stress on your oil and oil filter. Your oil filter keeps your oil clean, which keeps your engine running more efficiently, so have both changed at the start of summer, particularly if you're planning any
road trips
!
Can you see clearly, now?
The (spring) rain has gone…(C'mon. You chuckled a little.)
Clean your car. It's one of the easiest and most affordable ways to take care of it. A good wash will clear grimey build-up off of your windshield, protect your paint job, and refresh your ride.
For treatments and wiper blade upgrades that'll keep your windshield clear all season, connect with Taylor Auto Glass today.
Refuel & rehydrate.
Brake

Transmission

Power-steering

Windshield-washer
What do these all have in common? Keeping their fluid levels is vital to keeping your car running. Summer heat can be more demanding on your car's fluid levels, so check them regularly to protect your car (and your bank account) from damage.
Latest posts by Taylor Auto Glass
(see all)