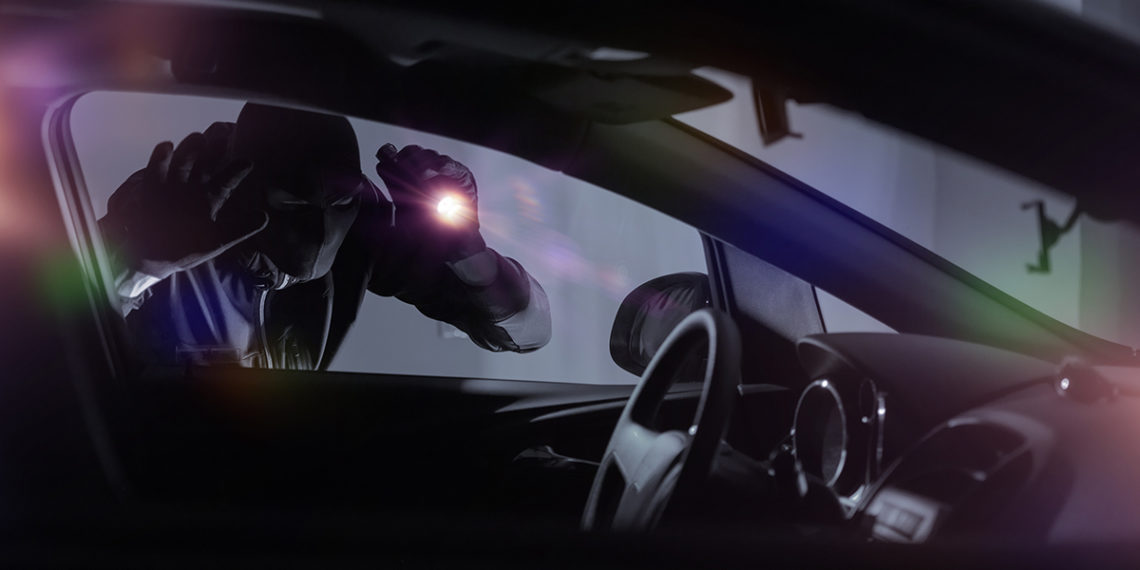 Smash-n-grab thieves are no joke.
On top of losing your valuables, their tactics damage your car, and particularly dedicated thieves may go as far as to steal your car if yours is an easy target. Deter their shady business by taking these precautions.
Park in plain sight.
Thieves don't like working out in the open, so be careful not to park where your vehicle could be concealed by:
Large vehicles

Bushes and trees

Dark areas in parking lots
If you know you'll be returning to your car after dark, park under a street lamp and try to get a spot in a heavily populated area near the entrance to a store front or business. One of the most effective deterrents for thieves is the likelihood of getting caught, so make it hard for them to find any privacy.
Hide your personal items.
Don't make your car more appealing than it already is by leaving valuable items like GPS devices, music players, CDs (yes, people still use those), and money like loose bills or change where they're visible. Ideally, lock them in the trunk of your car where they are more secure and out of sight. If you drive an SUV or crossover with a hatch, invest in a cargo cover to conceal any valuables and shopping bags in the back of your car.
Tidy up your car before you park.
On that note, make sure you stash your valuables and personal things in a safe spot before you get to your destination. If you're out shopping for the day, go ahead and organize your shopping bags and lock them in the trunk or cargo area before you move on to the next store.
One of the easiest ways for thieves to make a quick job of swiping your valuable is to linger in parking lots and stake out easy targets. If they see you moving bags of goodies, you could be the next easy target.
Set the alarm.
If your car has keyless entry, you most likely have the ability to turn your security system off, which will prevent the alarm from sounding under forced entry. Don't. Always double check that all doors are locked and that your alarm is activated. A good ol' fashioned car alarm might be enough to startle thieves and send 'em on their way, but it'll also draw unwanted attention to any unsavory characters lurking around your vehicle.
Never leave your car running or unlocked.
This should be obvious, but be honest, have you ever left your car unlocked or even running for a quick trip into the gas station or to return a shopping cart? An unlocked car is a prime target for prowling thieves, and it only takes a few seconds to jump into the driver's seat and make a getaway.
Turn off your car and make sure it's locked before you leave it unattended, no matter how quick your errand might be.
Latest posts by Taylor Auto Glass
(see all)