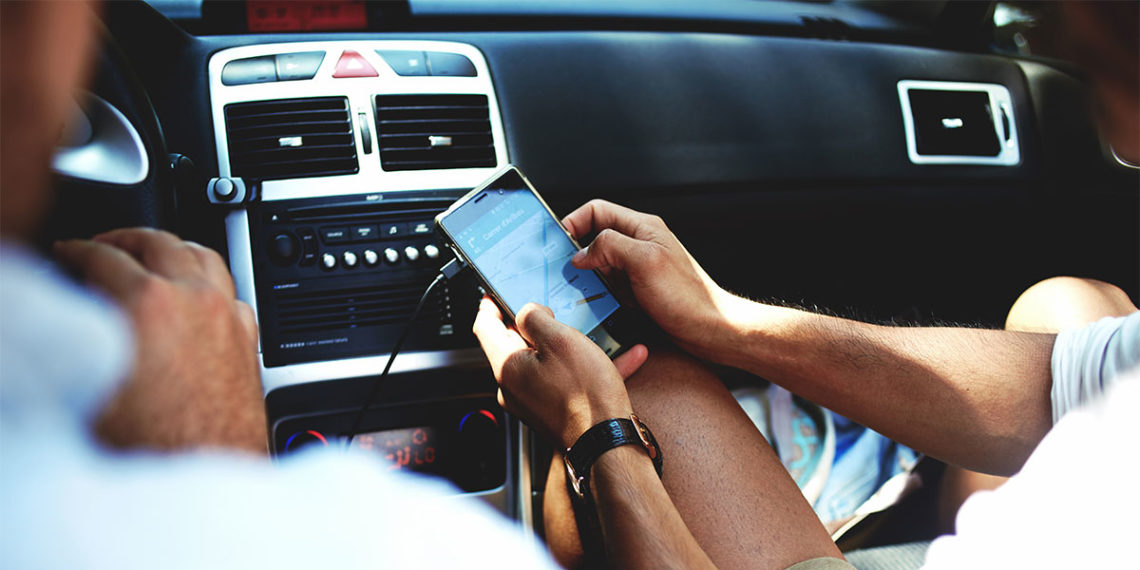 Snacks? Check.
Full tank of gas (or fully charged battery)? Check.
Sunglasses? Check.
Phone charger? Check.
Suitcase? Check.
Apps? …no?
Whether you're heading to the in-laws' for the holidays or going coast to coast with your college buddies, these apps will help you stay on track no matter what life on the road throws your way.
Side note, we didn't include Apple or Google maps on this list because:
Most phones already have a solid GPS and maps app installed.

Most drivers already have their preferred maps system downloaded to their phone.

We'd probably leave our house without our shoes before we'd head out on the road without a GPS app.
Openbay
Openbay is an online network that connects car owners to auto specialists in the area. If you have car trouble along the way, simply type in your car's symptoms and the app will find nearby mechanics. It'll even help you compare rates based on a general diagnosis of what's wrong.
RepairPal
Similar to Openbay, RepairPal compares rates, provides recommendations, and offers advice on next steps, how to prevent future car issues, and connects you to a repair shop ASAP. Whichever you prefer, keep at least one of these services in your pocket during your next road trip.
GasBuddy
Ever been cruising down the highway when the gas light popped on in the middle of nowhere? GasBuddy shows you not only where to find gas, but where to find the cheapest gas. Saving you stress and money, one tank at a time.
Plugshare
Like GasBuddy for electric cars, Plugshare maps out nearby charging stations so you'll never run out of juice.
Waze
Traffic can be frustrating and even downright infuriating, but it can also be dangerous. Avoid it altogether with Waze's real-time traffic updates, road closing alerts, and GPS software.
iExit
The most adventurous part of a road trip shouldn't be choosing an exit for your next pit stop. Whether you're hunting for a bathroom, a snack, or a place to sleep, iExit will show you what's available at upcoming exits. Say goodbye to the days of accidentally getting off the exit with one gas pump and an out-of-service bathroom.
Trip Advisor
Find, review, and book your hotel all in one app. Trip Advisor's app will also show you the best place to grab a bite to eat nearby and recommend the best local attractions near your hotel.
Glympse
Glympse lets you share your GPS location with your traveling buddies, which is particularly useful for keeping in touch with your travel buddies if you're driving in multiple cars.
ParkMe
Parking in your own city can be a pain, but parking in a strange city is often downright stressful. Use ParkMe to find parking lots, garages, or street parking and compare fee rates when applicable.
Spotify
While we'd recommend having any music streaming app you prefer on a road trip, it's important to note that Spotify lets you download your music and listen offline without zapping your cell data. Which could save you a lot of money and headaches down the road (literally).
Whether you load 'em all up on your phone or pick and choose a few of your favorites, we hope you'll use some of these apps to enjoy a safer, more efficient trip next time you hit the road.
What are some of your favorite road trip essentials? Let us know below!
Latest posts by Taylor Auto Glass
(see all)