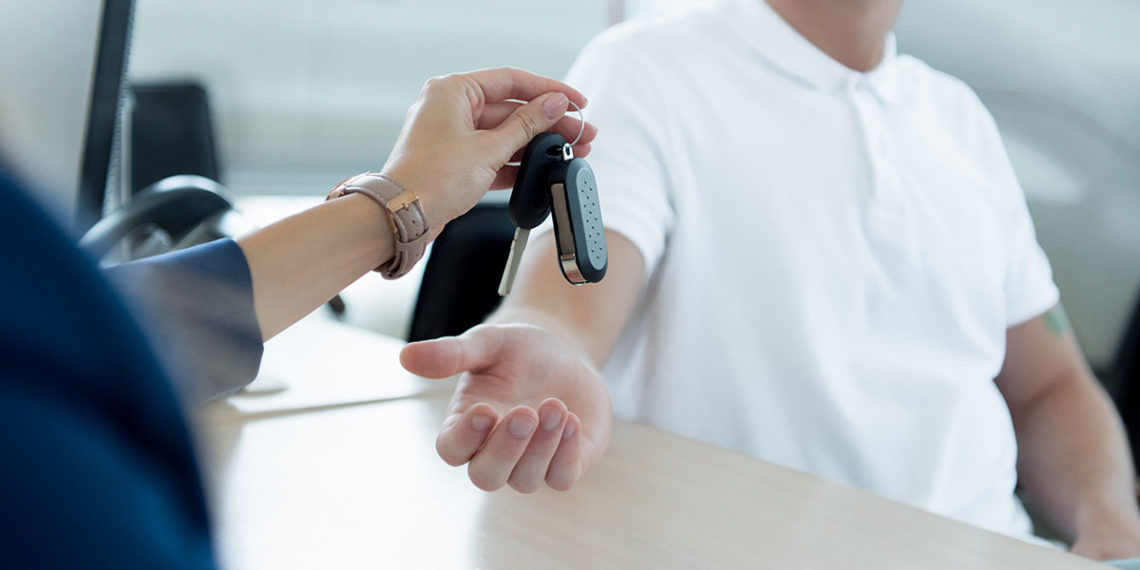 There's a lot of planning that goes into a road trip—where to go, what to see, what music to listen to, and whether or not renting a car will make the whole thing cheaper and less stressful. Luckily, we've done the research to help you decide whether you should rent a car for your next long road trip.
The Pros
First, let's start with the good news. Without getting too far into cost just yet, there are many other benefits to renting a car. Let's look at a few of them:
You get to drive a nice, new car
This is an obvious plus if you're nervous about your current car lasting through your trip. Even if you own a newer car, it can still be a good idea to save yourself the mileage and the wear and tear on your tires and engine. In this case, renting a car gives you better peace of mind, allowing you to focus more on the adventure ahead.
Renting a car is also a great chance to test-drive something different from what you're used to, especially if you're thinking about buying a new car. And driving a car for a longer trip will give you a better idea of what you like (and what you don't) than your typical test run. SUV or Sedan? You might find your new favorite car on your next road trip!
You get to enjoy better amenities
One of the best parts of renting a car for a long trip is enjoying all the bells and whistles:
Satellite radio

Bluetooth capabilities

USB charging ports

Dashboard GPS

Backup camera
Of course, maybe your car already has many of these, and maybe your rental won't, but it's always great to try these features out if they're something you don't get to enjoy regularly.
More space, better comfort
Depending on what you're used to driving, renting a car can also give you the benefit of extra space. Whether you use it for your passengers, your luggage, or keep it all for yourself, it's always nice to have a bit of extra room.
Whatever the reason for choosing a bigger vehicle, make sure it's not because you've been upsold by your rental company. You'll also want to factor in gas mileage, of course (but more on that in a moment).
A rental car feels more like a vacation
Together, all these benefits make driving a rental car feel more like a vacation. It's unfamiliar and exciting. It's an escape from the day-to-day.
Potential Cons
As exciting as a new rental car can be, sometimes it's more enjoyable to drive what you're used to, (especially if you're already anxious about traveling). You might also encounter hidden fees, upsells, and unexpected policies, including:
Credit card policies
Some rental car companies will require a valid credit card (not a debit card or prepaid card) to book your reservation, whether to ensure payment or a decent credit history. Other companies may accept a debit card with additional fine print. Either way, the process can get complicated pretty quickly.
Age requirements
Younger drivers (typically 20 to 25) may also be prevented from renting a car in some states, or may face additional fees.
Pet policies
While many rental companies will allow pets, there may be strict rules and hidden cleaning fees if you're not careful. They may also require you to keep your pet crated during your journey. If you're set on bringing along your four-legged co-pilot, be sure to check the requirements.
A few more points to consider
Do rental cars get better gas mileage?
The bottom line for many travelers is cost, and gas mileage is a huge factor in determining how much you'll actually spend on the road. You can calculate whether your vehicle is better than the rental options, or you can use online trip calculators such as this one to help you crunch the numbers. Whatever you decide, using an app like GasBuddy or Waze can help you find the cheapest fuel on your journey and plot your route accordingly.
Should I buy insurance for my rental car?
Check with your insurance provider before the rental agent. Tell them the states you'll be travelling through and see what your insurance will cover. Your rental agent will often try and convince you that other states will be different and your current coverage is insufficient. Beware of this common upsell tactic, but also be aware of what your insurance will cover.
If you don't have a life insurance policy or a bare-bones medical insurance, it might be a good idea to opt for the personal accident insurance provided by your rental company.
If you're thinking of buying insurance for damage to your rental, shop third party providers for lower rates than your rental company.
Roadside Assistance
Similar to supplemental insurance, roadside assistance may be a tempting offer when you're standing at the checkout counter. Again, proceed with caution. Excessive fine print may mean this additional charge actually offers very little assistance, and you might be better off without it.
At the same time, many roadside assistance programs through insurance providers and services like AAA also apply to rental vehicles. In many cases, they may be more helpful than whatever your rental company is offering.
Latest posts by Taylor Auto Glass
(see all)