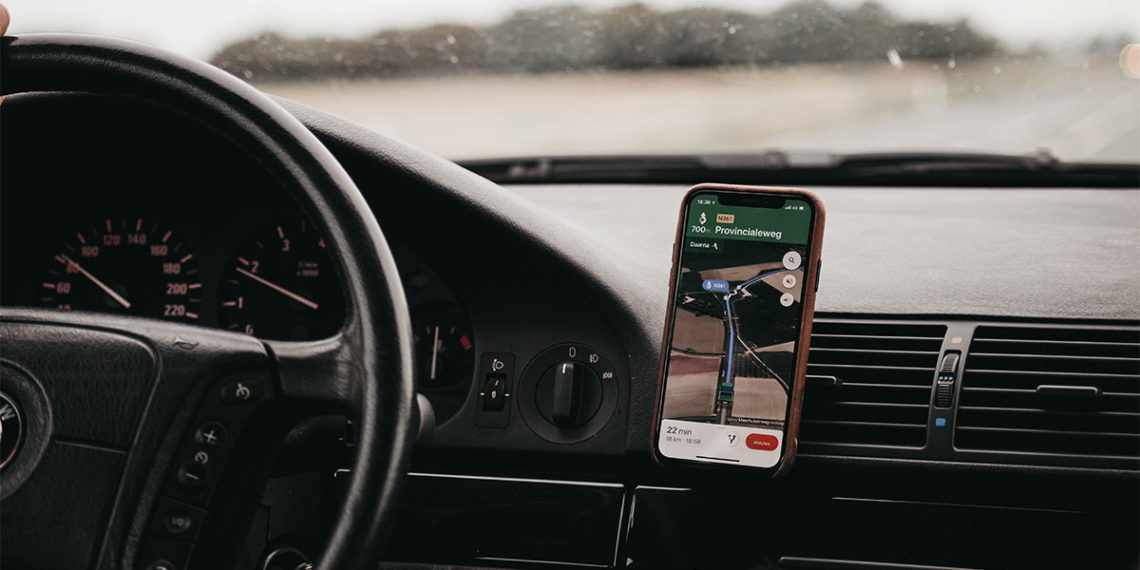 We usually use whichever GPS is closest and most familiar—whether it's your car's built-in dashboard GPS system, your family Garmin or TomTom, or your favorite smartphone app. But how do each of these options compare against the others? We'll look at the most important factors to consider when determining the best navigation system for your car.
Price
This is probably your first concern if you're planning on buying a new GPS; however, prices can be difficult to compare. For example, many GPS units are included with newer car models, but it wouldn't be fair to say they cost as much as your car! On the other hand, a smartphone GPS app is free, but then there's the cost of your phone, your monthly phone bill, your data plan, etc. Still, many drivers prefer to use a GPS that is already included with their car or phone because they don't see it as an additional cost.
However, if you're looking at a dedicated GPS device, such as a Garmin, you're likely to pay anywhere from one hundred to several hundred dollars. And this probably won't be a one-time cost—you'll likely want to replace your GPS as newer models are available.
Screen, Display, & User Friendliness
Because your GPS should never become a distraction to your driving, you want one that's easy to see and easy to use. When it comes to screen & display features, the built-in GPS in your vehicle is easily the best—both for the size of the screen and the clarity of the display. A personal GPS is a close second for screen size, but some models may not have the same clarity in their display. Your phone screen will often be the smallest of the three, but its display clarity can make up for what it lacks in size.
User friendliness is more subjective, of course. Most car GPS interfaces should be fairly intuitive, but other features, such as voice activation and voice commands, may be easier to navigate with your phone's built-in software, such as Apple's Siri.
Mountability
Next to screen size and visibility, mountability is an important factor for ensuring the safest GPS navigation. For vehicles with built-in navigation systems, this is a non-issue (unless you don't like its location on your dashboard). Personal GPS devices will also include a windshield mounting system, giving you some flexibility in where you'd like to position your display.
Your phone will have the most flexibility when it comes to mounting, whether you keep it in one of your cupholders, your center console, or if you buy a special mounting system. Note: the keyword here is buy, but you probably won't have to spend too much. You also have more options to choose from, including smartphone mounts for your windshield and air vent, and more!
Maintenance & Data Updates
Last but not least, maintenance is perhaps the most important factor to consider when determining which GPS is best for you in the long-run. Do you have to keep up with map updates and data syncing, or will your device handle these automatically?
Personal GPS systems, such as Garmin & TomTom, are have traditionally been the most difficult devices to keep up to date, while built-in car navigation systems can vary. Smartphones will easily be the best—with constant data updates, app fixes, and even real-time traffic data!
Built-in GPS systems will try to compete moving forward; however, keep in mind that even the most sophisticated car computer systems are often the first components to fail. Some models, such as BMW, have their radio/audio, Bluetooth, and navigation systems on a fiber optic loop, and if one component fails, everything goes out (like a strand of Christmas lights!) If this happens, it can be costly to fix if you can't figure out the problem on your own.
Conclusion: So which
is
the best navigation system for your car?
While you should go with what you're most comfortable with, a smartphone GPS is the clear winner for most drivers, with its real-time traffic alerts and ability to locate nearby points of interest, gas stations, etc. However, newer built-in navigation systems are often just as good, if you can afford to buy a newer car. Systems like Apple Carplay and Android Auto bring the best of both worlds, with a built-in interface that essentially mirrors your phone's screen / operating system.
Latest posts by Taylor Auto Glass
(see all)