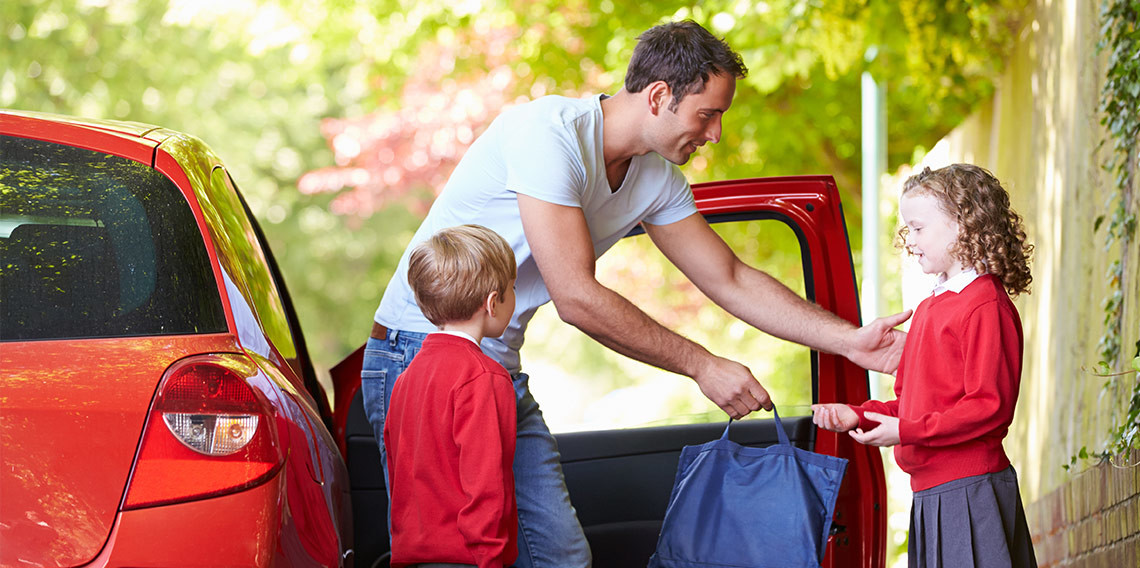 Its hard to believe that summer is almost over. The school year is approaching which means trips back to campus or morning carpools. After a summer of adventure and vacations, your vehicle may need some TLC. Here are a few tips to make sure you're vehicle is ready for the upcoming school year:
1. Get that tune-up!
Make sure you get all your major fluids checked and replenished if necessary, your oil changed, tires rotated, and brakes tested. Just like you get your annual physical, your car needs a check-up as well. 
2. Check your inspection sticker.
It may not be that time yet, but if you're going to school out of town you want to make sure you know when your registration needs to be renewed. You don't want to be late for a group cram session because you got pulled over for expired tags!
3. Inspect & clean your windshield.
In the summer we travel more, so there's bound to be more build-up on your windshield after driving around the beach and soaking up the salty air. Before the busy school year begins, take the time to clean and inspect your windshield for any damage. Check out this article for tips on cleaning your windshield to avoid causing any damage to the glass! Even a small crack can lead to more hazardous damage that can hinder visibility.

4. Replace your windshield wiper blades.
While you're inspecting your windshield, check on those wiper blades as well! Make sure you replace them so they don't cause any damage to your spotless windshield. Follow this link to learn more about the Trico Flex wiper blades we can install for you!
5. Check your tires.
Make sure your tire's treads are not worn down. 
A fun tip: Take a penny, with Abraham Lincoln's head facing down, and insert it in the tread of your tire. If you can see Lincoln's forehead, then you need to change your tires soon!
6. Restore those headlights.
Check that all of your lights function properly and that your headlights aren't foggy. It may not be the first place you think to check on your vehicle but it's important! To learn more about headlight restoration, click here for info.

7. Deep clean the inside of your vehicle for a fresh start!
Something as simple as a good detail of your vehicle can make a huge difference in your daily commute. You'll love that feeling of hopping into a clutter-free vehicle every morning and it will motivate you to keep it that way! Here are 8 tips for keeping your vehicle squeaky clean!
Regardless of the time of year, you want to make sure you're keeping up with recommended maintenance on your vehicle. The beginning of the school year offers a clean slate, so its a great time to plan your yearly maintenance! Use these back to school tips for getting your vehicle ready today!
If we can help you with wiper blades, headlight cleaning or windshield repair or replacement,  call us at 336.851.1380 or drop into our shop at 7341-D West Friendly Avenue in Greensboro.
Latest posts by Taylor Auto Glass
(see all)