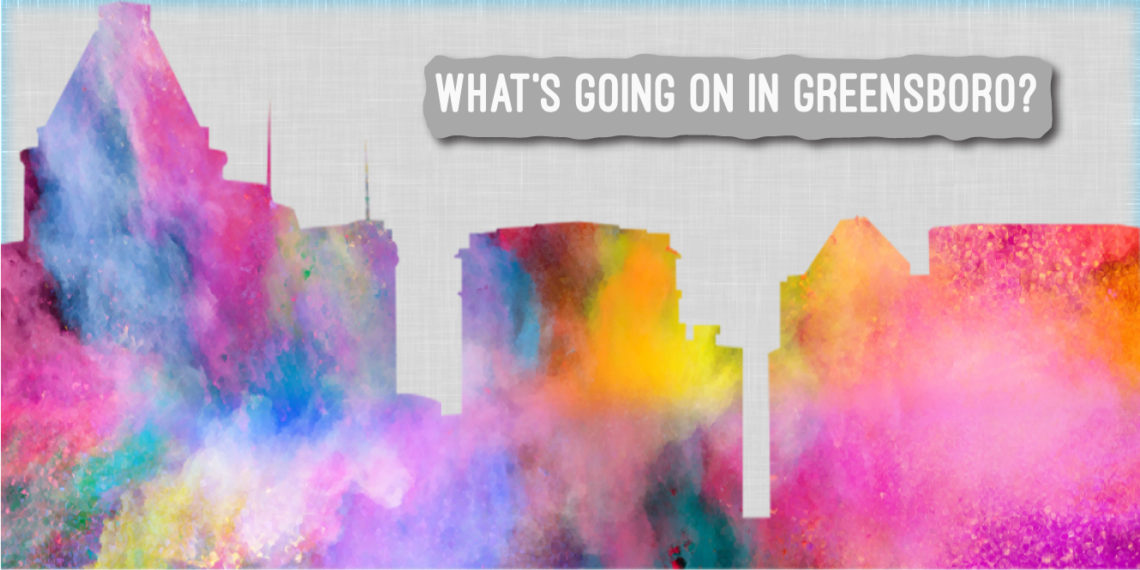 Here at Taylor Auto Glass, we love our city! While we offer mobile auto glass replacement, our physical location and the heart of our company is located in Greensboro. And we know Greensboro is a busy city here in the Triad. So we're putting together a list of some of the biggest events going on in Greensboro in July. Find out what's going on and hopefully we'll see you around town sometime this month!
And don't forget about all the great stuff that comes with a new month! For instance, the Greensboro Children's Museum always has a First Friday Special where admission is only $2.00 from 5:00 – 8:00 pm, so if you're looking for a great place to spend the evening with your kids, that's perfect!
On the first Friday of every month you can enjoy a free, self-guided walk through downtown Greensboro, experiencing the art galleries, variety of shops, museums, studios, and alternative art venues it has to offer. In the past we've seen belly dancing, pottery demos, public picnics, open air markets, opera singing, and salsa dancing. You never know what you'll experience!
Also, if you find yourself at Center City Park, you can enjoy the First Friday Drum Circle sponsored by the Ohana Arts & Wellness Center from 7:00 – 9:00 pm. It's free!
And finally, the Print Works Bistro will host their Friday Fridays Pop-Up Dance Club from 10:00 pm – 1:00 am. The restaurant is transformed into a dance room with fun lights and great dancing music provided by DJ Jessica Mashburn. And there's no cover charge!
What's Going on in Greensboro This Month!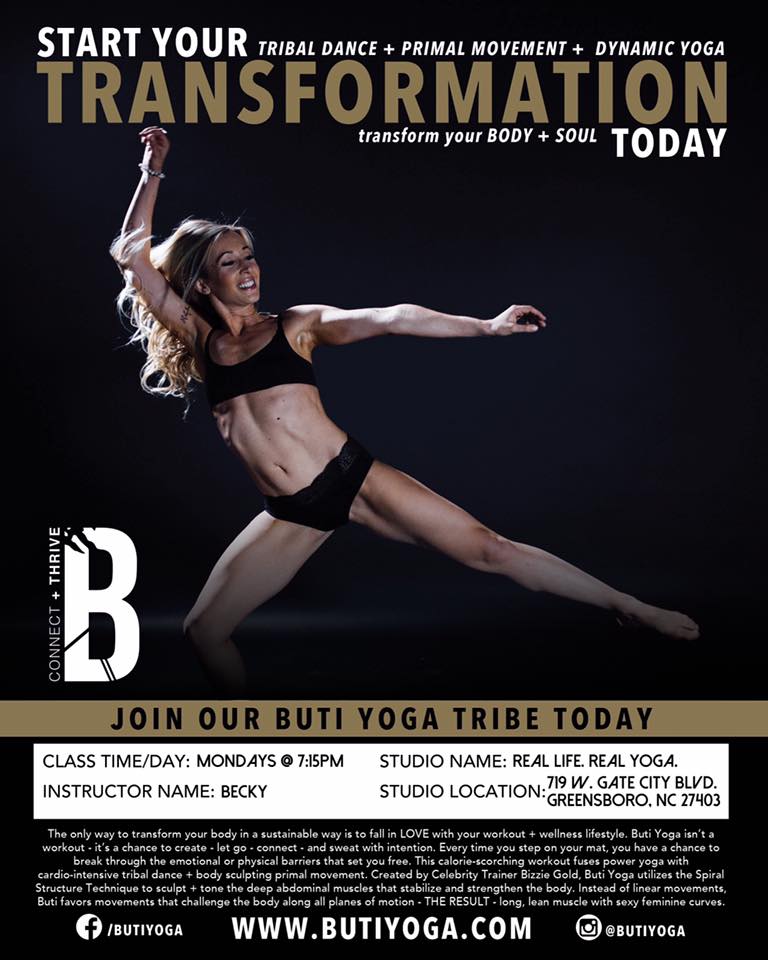 Real Life. Real Yoga. BUTI Yoga Class
BUTI yoga is a combination of tribal dance, yoga, and primal movement created by celebrity trainer Bizzie Gold. It uses the Spiral Structure technique to tone and sculpt the deeper muscles in your abdomen to strengthen and stabilize your body. Beck Scoggins of Real Life. Real Yoga. is teaching the first BUTI yoga class in the area, starting late last month and continuing. You can learn more and sign up for one of these new fitness classes by going to the Real Life. Real Yoga. website here. Since she's teaching the class almost every day, it'll be easy for you to catch a class and join the tribe!
Greensboro Farmer's Market Peach Day Celebration
This month, on Saturday July 2nd, the Greensboro Farmer's Market will host the Peach Day Celebration. Kick off peach season with the three peach vendors of the market and enjoy tastings, live music from folk rock artists Frederick Ingram, and buy some peaches for your Fourth of July celebration! Don't forget, during the Summer the Greensboro Farmer's Market offers educational programs and activities for kids starting at 10:00 am on the first Saturday of every month. Activities range from beekeeping, learning about fruits & vegetables, and even yoga for kids!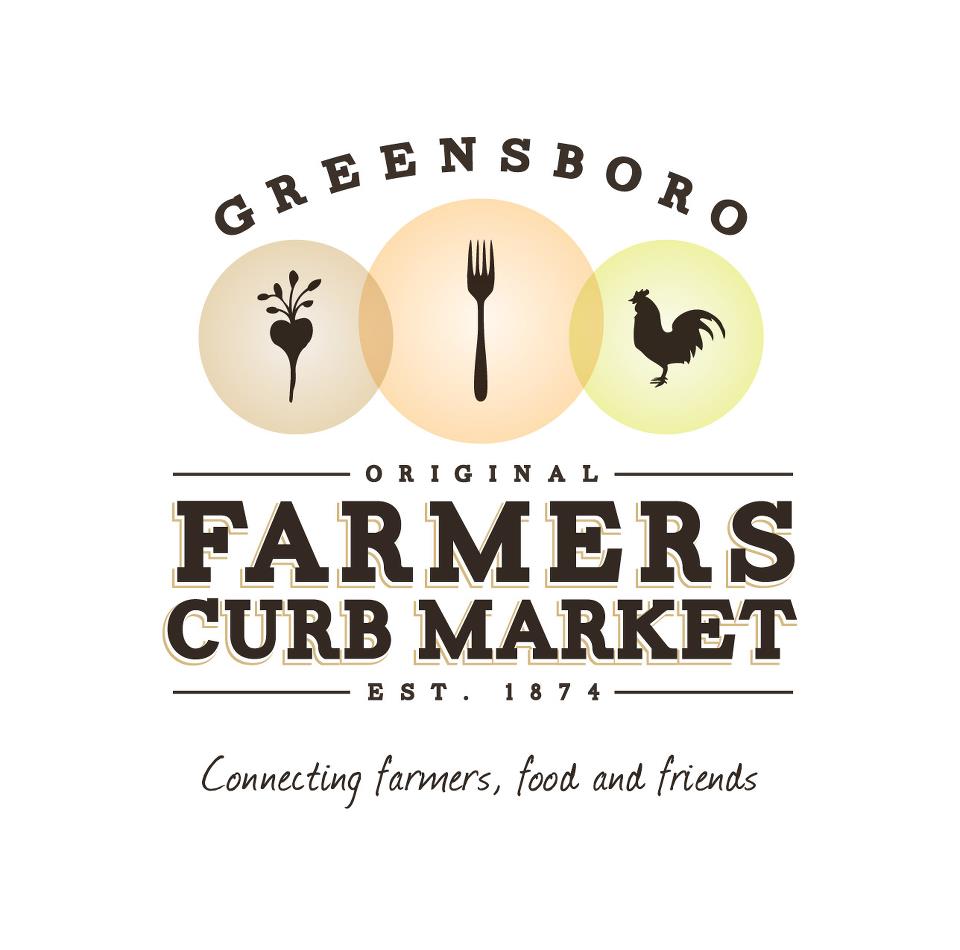 Also, July 16th is the Blueberry Pancake Day at the Farmer's Curb Market. The market will host a Pancake Picnic from 8:00 – 11:30 am which will consist of fluffy, blueberry filled pancakes and farm fresh eggs. And they will only cost $5 per plate! All the proceeds will benefit the Greensboro Farmer's Curb Market.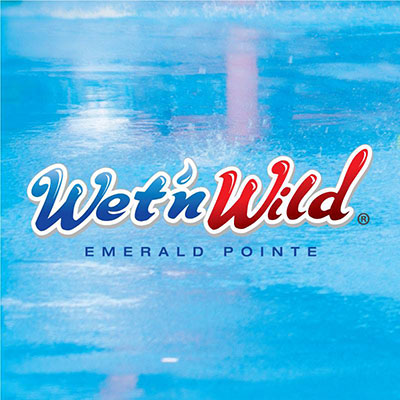 Wet 'N Wild Emerald Pointe Sky Scream Fireworks Shows
For three nights in a row, starting Saturday July 2nd and going on for two more nights, celebrate the Fourth of July with Emerald Pointe and their three-day fireworks show! Fireworks start around 9:15 pm and if you're a Priority & Any Day pass holder, then you can enjoy free drinks all three days of the celebration!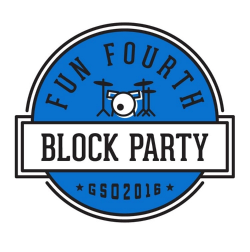 Greensboro Fourth of July Celebrations
The fun starts on July 3rd from 8:00 – 11:00 pm with the American Block Party in downtown Greensboro. Swing by to enjoy live music, provided by the Sleeping Booty Band, live music, and delicious food! Admission is free and is sponsored by 98.7 FM Simon Says….
On July 4th, head back to downtown Greensboro for the Fun Fourth Festival from 2:00 – 8:00 pm. Admission and parking are free! You can find four themed areas around downtown to satisfy everyone! There's a play, community, innovation, and Elm St. USA area all of which feature their own fun events throughout the day. You can learn more about the Fun Fourth Fest Activities here. And you'll can catch a glimpse of the events on the graphic below! And the night will end with a fireworks show, of course!
Center for Visual Arts Summer Programs
The Center for Visual Arts is offering a Saturday Series of Workshops for all ages! The workshops vary from a parent/child pottery class, painting and drawing workshops, even a printmaking series! You can find out more about what workshops are happening on which weekend and plan a fun, family craft day in Greensboro by clicking the link above.
On Wednesday, July 20th, from 7:00 – 8:30 pm take a tour of the creative streetscape in Greensboro! The tour is led by Matt Heintz and features the 1989 Shevell Building and others which were damaged by the 1936 tornado that devastated the area. Learn more about the architectural history of Greensboro while enjoying local food, drinks, and shops as well!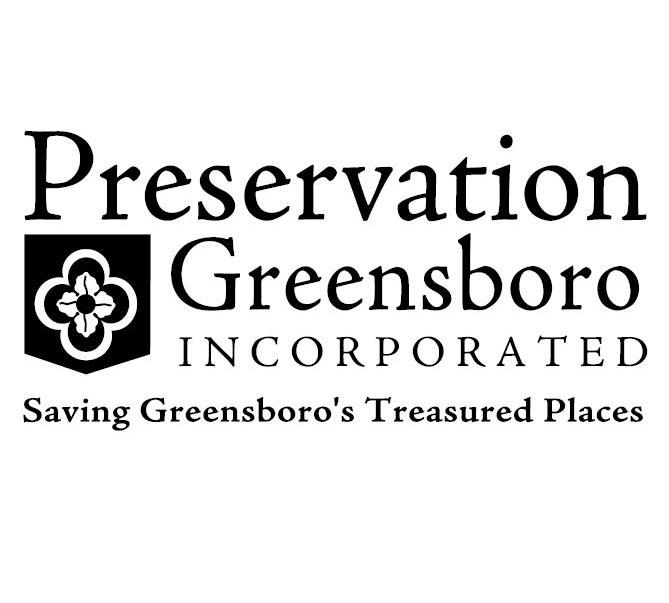 Celebrate adult competitive sports July 21st – 31st in Greensboro with the USA Masters Games. Featuring 24 sports, there are "Nationals-level" competitions as well as opening and closing ceremonies. You can also enjoy nightly entertainment and a Games Village! Some of the sports included in the USA Masters Games include: Bowling, Basketball, Diving, Figure Skating, Table Tennis, Synchronized Swimming, Softball, Track & Field, Tennis, and more. Find out how you can get involved or just spectate by clicking the link above!
July 24th you can get some thrift shopping done at the Pokez Flea Market! Starting at 11:00 am and lasting through 4:00 pm, you can scour different booths of handmade goods, vintage or repurposed items, and more while enjoying food trucks and live music. It has expanded to the Greensboro Farmer's Curb Market at 501 Yanceyville Rd. and will occur one Sunday per month! Get out there and see what the local makers and artisans have to offer.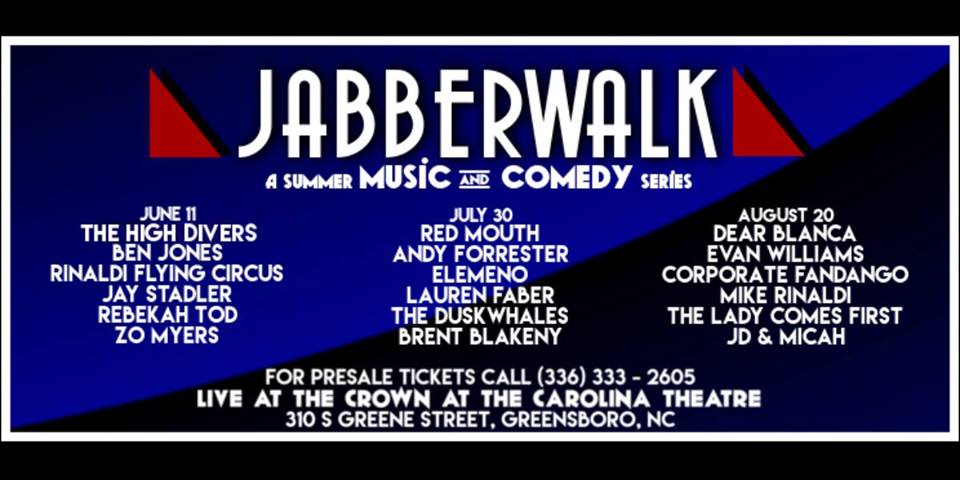 Jabberwalk: Summer Music and Comedy Series
The Carolina Theatre is hosting this Summer music & comedy series on July 30th from 8:00 – 11:00 pm. This series combines some of the region's best musicians and stand-up comedians for a variety show style line-up featuring three musicians and three comedians. You will also experience visual artists! Experience an entertaining variety of artistic and humorous shows all in one place. Tickets are $20 at the door or $15 in advance. Learn more by clicking the link above!
Where will we see you in Greensboro this month?
Latest posts by Taylor Auto Glass
(see all)