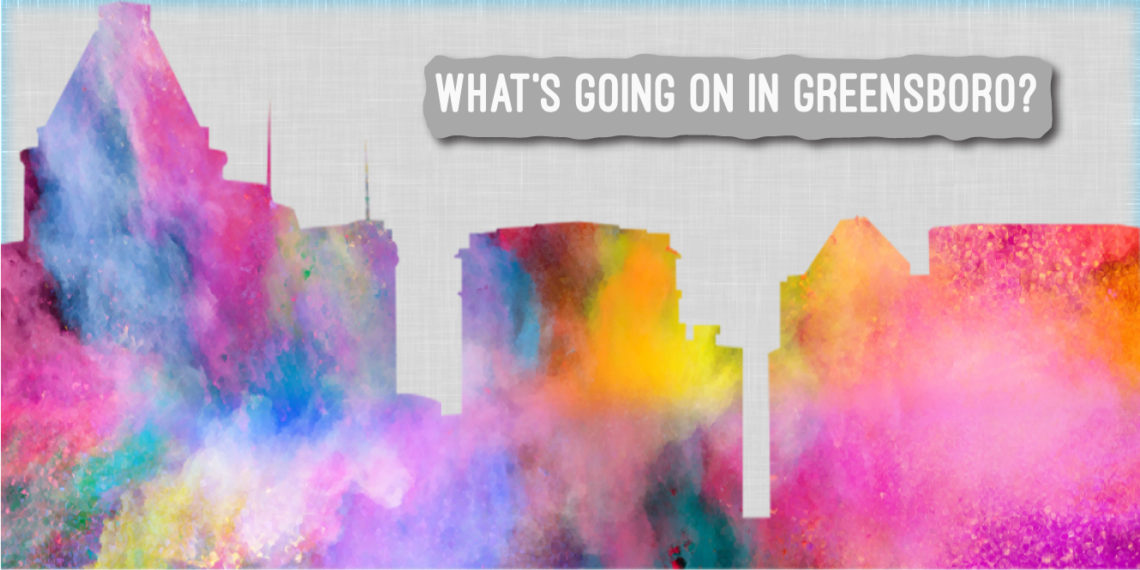 Here at Taylor Auto Glass, we love our city! While we offer mobile auto glass replacement, our physical location and the heart of our company is located in Greensboro. And we know Greensboro is a busy city here in the Triad. So we're putting together a list of some of the biggest events going on in Greensboro in August. Find out what's going on and hopefully we'll see you around town sometime this month!
And don't forget about all the great stuff that comes with a new month! For instance, the Greensboro Children's Museum always has a First Friday Special where admission is only $2.00 from 5:00 – 8:00 pm, so if you're looking for a great place to spend the evening with your kids, that's perfect!
What's Going on in Greensboro This Month!

Did you know August 6th is National Watermelon Day? That's right! And the Greensboro Science Center is celebrating from 9:00 am – 1:00 pm. You can stop to enjoy fresh, tasty watermelons courtesy of The Fresh Market and you'll see the zoo & aquarium residents enjoying the benefits of National Watermelon Day too. All you have to do is pay your admission to the Science Center and you get access to tasty watermelons and animals enjoying them too!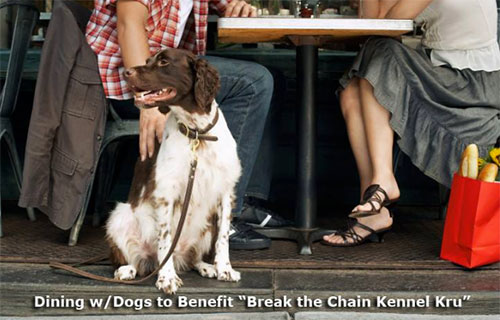 Saturday, August 6th, Cafe Pasta is hosting this Dining with Dogs event to benefit Break the Chain Kennel Kru, a nonprofit which offers no-cost, chain link kennels to low-income areas in Guilford neighborhoods. They do this to reduce the number of dogs chained up outside to provide them a protective enclosure, that also includes a tarp for bad weather, and make them more comfortable. If you're bringing your furry friend, you must make reservations, and they will provide treat bags and water. 10% of the proceeds from the evening will go to Break the Chain Kennel Kru.

Don't forget, August 18th from 6:00 – 9:00 pm Downtown Greensboro will host the City Market! Featuring fresh food each month from local restaurants, brewers, food trucks, bakers, interesting people selling handcrafted and vintage goods, and live music. This month you will enjoy the sounds of Chit Nasty!
The Guilford County Center of the NC Cooperative Extension is hosting the Master Gardener's Festival of Honey Bees & Native Bees on August 20th from 9:00 am – 1:00 pm! Throughout the day you can see a working hive, learn about which bugs are good, participate in a scavenger hunt, meet beekeepers, learn about worm composting, taste-test foods made with honey, and shop bee-friendly native plants and other goodies! You can find the Guilford County Center at 3309 Burlington Rd, Greensboro.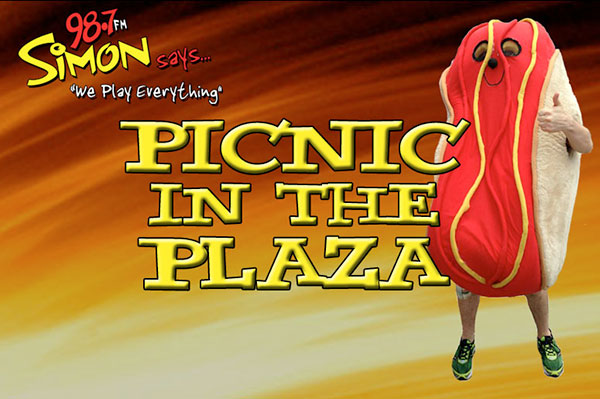 On Wednesday, August 24th, from 11:30 am – 1:30 pm, 98.7 Simon is hosting a picnic at Governmental Plaza to benefit the Make A Wish Foundation. You get either a hot dog or a hamburger, chips, fruit, and a drink for 98 cents–you can even get it to go! Food is courtesy of Pepper Moon Catering.
The Greensboro Commission on the Status of Women presents their annual Women's Equality Day Breakfast at the Greensboro Coliseum Saturday, August 27th, beginning at 8:00 am. The theme of this year's breakfast is "Building Lives Piece by Piece: Making the Right Connections" and will feature a panel of professional women of the community. The breakfast will empower and inspire women in their professional lives from networking to building relationships and developing skills to make them the best. You can purchase tickets for $25 by clicking the link above!

This month you have the opportunity to participate in the Color Vibe 5k on August 27th! It's a fun race where you can get together with your friends and family, run a 5K during which you're showered in powdered colors, and all of it benefits a local charity: The Healthy American Initiative! They have five different color stations where you'll be blasted with color and it ends with a dance party at the finish line! Follow the link above to register you and your friends for the funnest 5k in Greensboro.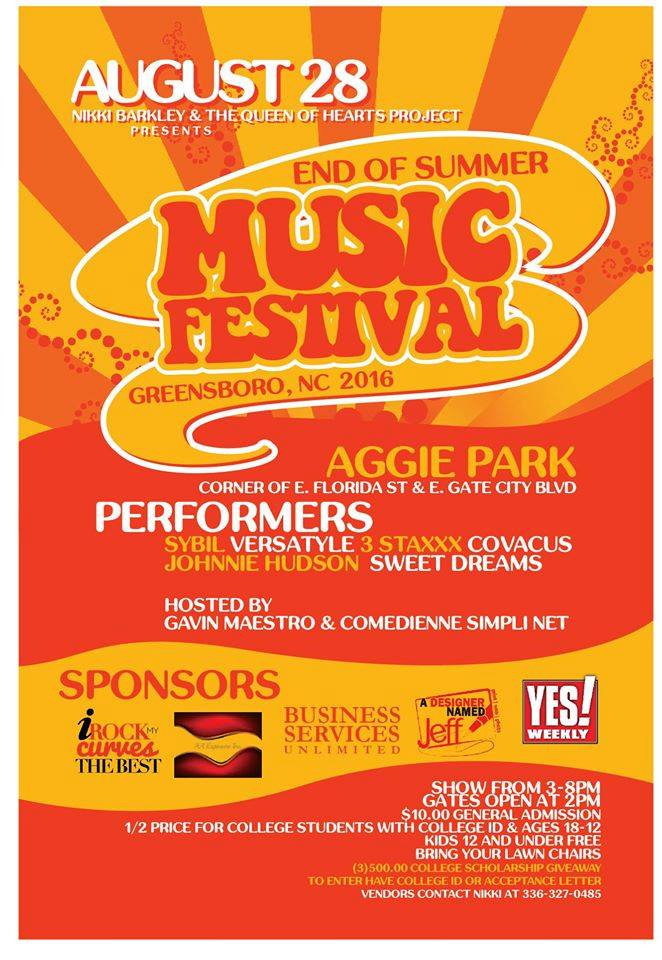 On Sunday, August 28th, from 3:00 – 8:00 pm go out to Aggie Park for the 2016 End of Summer Music Tour! Not only does the musical event feature acts like Versatyle, Sweet Dreams, Sybil, and DJ Elvis Casey, but three students will also be awarded $500.00 scholarships that day too! To enter the contest, you must be present and have your college ID or acceptance letter available. General admission to the music tour is $10.00, college students get in for 1/2 price, and children under 12 years old get in free!

Fall Greensboro Food Truck Festival
Sunday, August 28th, from 4:00 – 9:00 pm you'll find the Fall Greensboro Food Truck Festival set up at Greene Street and Market Street in Downtown Greensboro. They will have roughly 50 food trucks, live music, craft beer, craft vendors, and plenty of activities for kid's too! A portion of the proceeds from the food truck festival will benefit the Merit Pit Bull Foundation and the Food Recovery Network of UNCG.
Where will we see you in Greensboro this month?
Latest posts by Taylor Auto Glass
(see all)