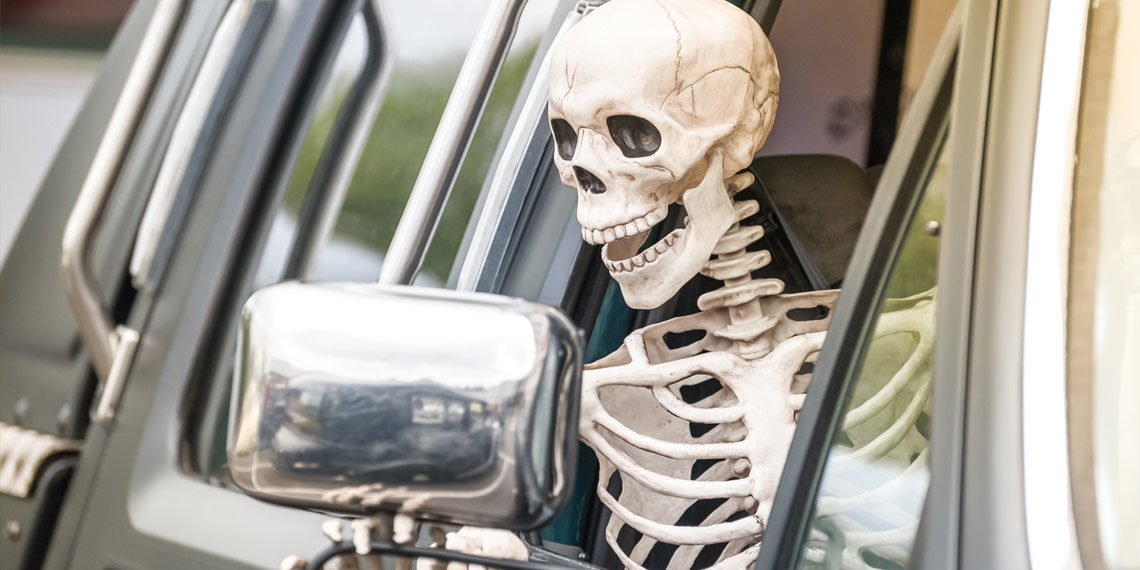 As the world gets crazier, more and more parents are leaning toward taking their children to local Trunk or Treat events rather than going door to door for candy on Halloween. It's definitely changed since we were all young! Now you can't just decorate your home for Halloween, but you have to deck out your car in spooky decorations too for these special events. We've done our research and we've rounded up some tips for you to use when planning how to decorate your car for Trunk or Treat this Halloween!
Choose a theme
The best of the best Trunk or Treat vehicles have a specific theme. Whether you choose to go with a haunted house theme, a Pacman video game theme, or just a Fall theme, keep it consistent! You don't want just a mess of Halloween-related decorations. Be intentional! Check out these examples below that are centered around a theme for a very purposeful and engaging Trunk or Treat!
Incorporate your Halloween costumes with your theme
As you can see in the example above, you can go the next step by incorporating your Trunk or Treat vehicle's theme with your Halloween costumes. You don't want to be standing by your car giving out candy and clash with the theme of your car! Like the Indiana Jones themed vehicle above, they dressed the part for the full effect!
Make your Trunk or Treat vehicle interactive!
Create a game or some sort of interactive element that goes along with the theme of your Trunk or Treat vehicle to stand out from all the others! Give out candy to all the children who pass by, but prepare prizes for those who participate in the engaging part of your set up. You'll have a line in no time! As an example, you can see the theme of the above vehicle is Angry Birds and children who choose to participate can throw stuffed angry birds at the cardboard boxes! How fun is that, right?!
Incorporate your business into the design!
It's a simple but effective method of making an impact at your local Trunk or Treat! If you own a local business, use that as inspiration for decorating your vehicle. Let's say you own a Dentistry practice, get creative and make your car's trunk a mouth, fill it with candy, and let children come up and grab the candy on their own. You can go with a traditional human mouth, a monster mouth, a cat mouth, or anything! That way you're representing your business while still sticking to the general Halloween theme that everyone will expect at a Trunk or Treat event!
Do you have some great ideas for Trunk or Treat vehicles? Share your ideas in the comments below!
Latest posts by Taylor Auto Glass
(see all)