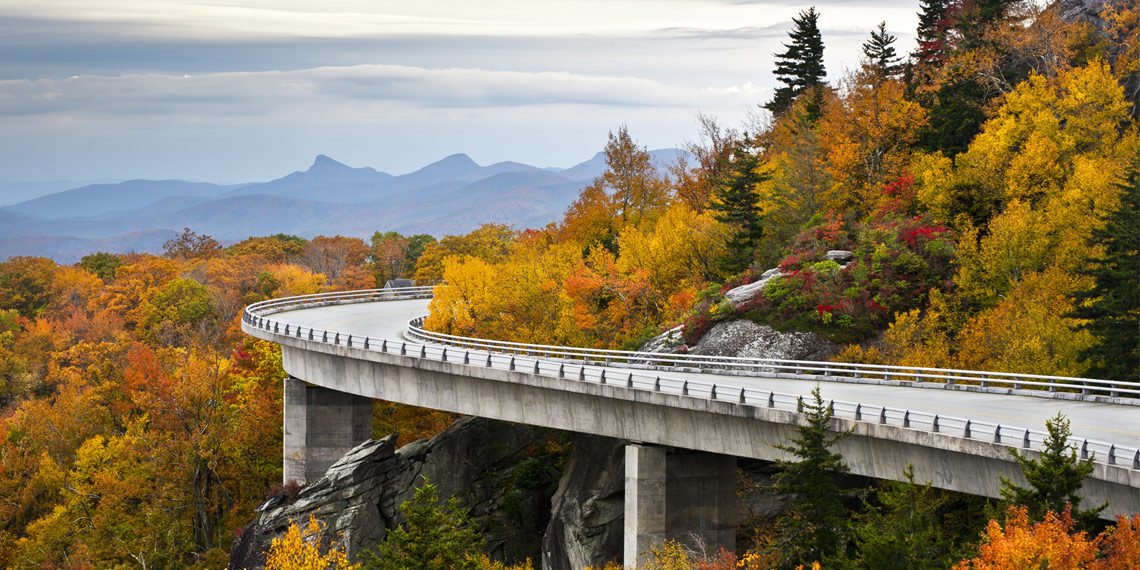 If you've lived in North Carolina for over a year, you know how beautiful it is around here in the Fall. Even in the cities, like Greensboro, the fall foliage decorates the streets! But you're missing out if you don't take a drive around the state. And if you don't know where to go, here's our suggestions for the best places to drive and when to see the most beautiful scenery North Carolina has to offer this time of year. Check out the list below!
If you're wondering when the peak leaf colors occur, that's hard to determine. Typically leaves begin to change their color on the highest peaks first and then they will gradually change at lower elevations. Anytime you drive through the Blue Ridge Mountains during the Fall, you're going to see beautiful Fall foliage and breathtaking views, guaranteed. But we're going to breakdown other locations in our state that make an excellent weekend or day trip with the best views this season!
If you're ready to see some beautiful Fall colors but it's just not happening enough in your own front yard, head out to Asheville this weekend! The highest elevations in the city (over 5,000 feet) will provide beautiful views with lots of color. Particularly in the following areas: Mount Mitchell, Grandfather Mountain, Beech Mountain, and Rough Ridge.
As we get a little further into the month, after October 8th, you'll start to see these same, beautiful views at a slightly lower elevation (4,000 feet). This means areas like Mount Pisgah, Devil's Courthouse, and the southwest of the Blue Ridge Parkway will be in peak colors. Also, the Great Smoky Mountains National Park will be as well.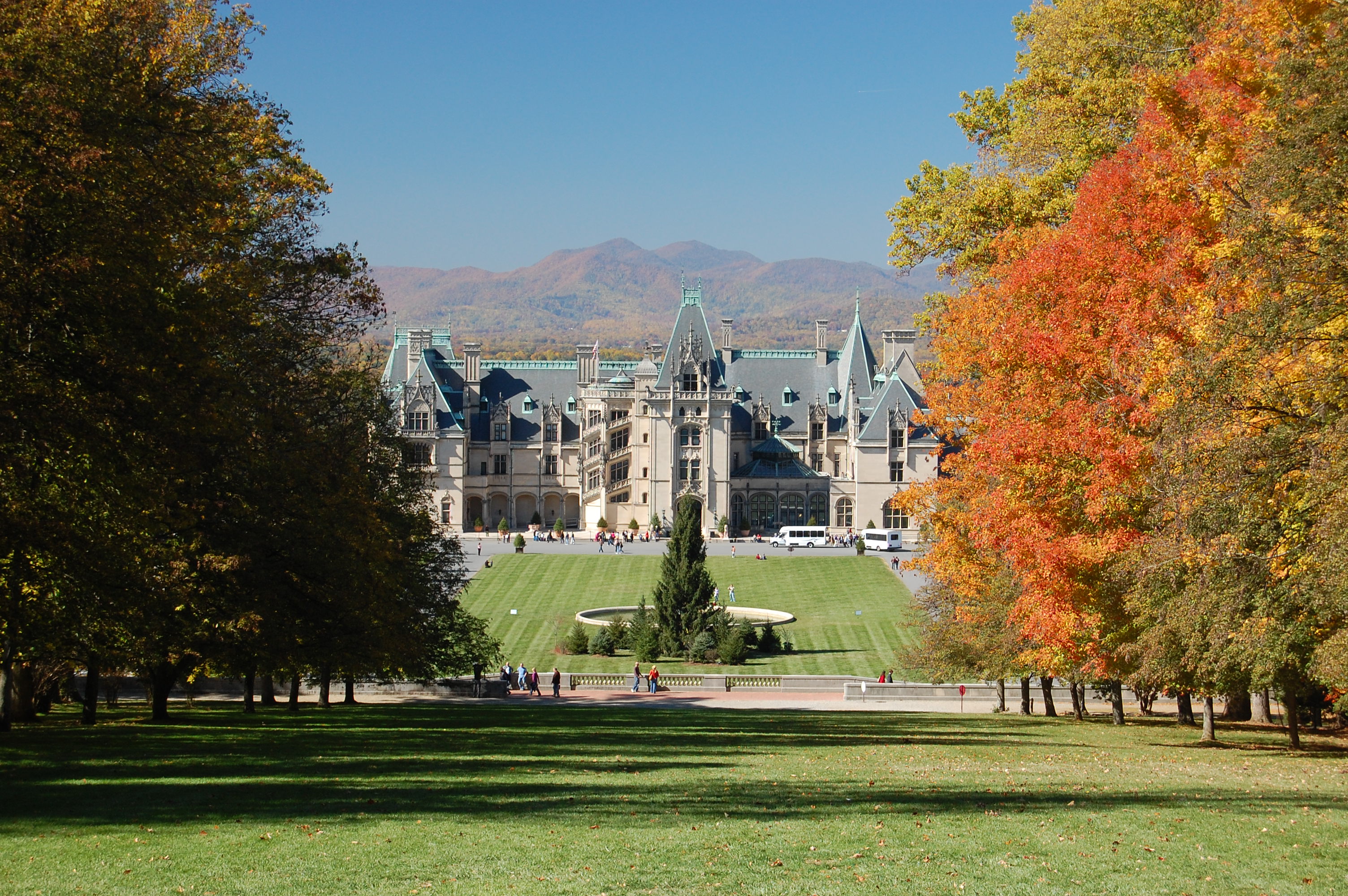 Around mid-October you will begin to see Fall foliage in the 2,000 feet elevation range, meaning a lot of the areas surrounding Asheville will begin to really show those crisp yellows, oranges, and reds we all want to see this time of year. Take a relaxing drive around Asheville and take in the beauty surrounding it towards the middle and end of October for the best views. That's the best time to go by the Biltmore Estate or take a hike through Looking Glass Rock or somewhere nearby.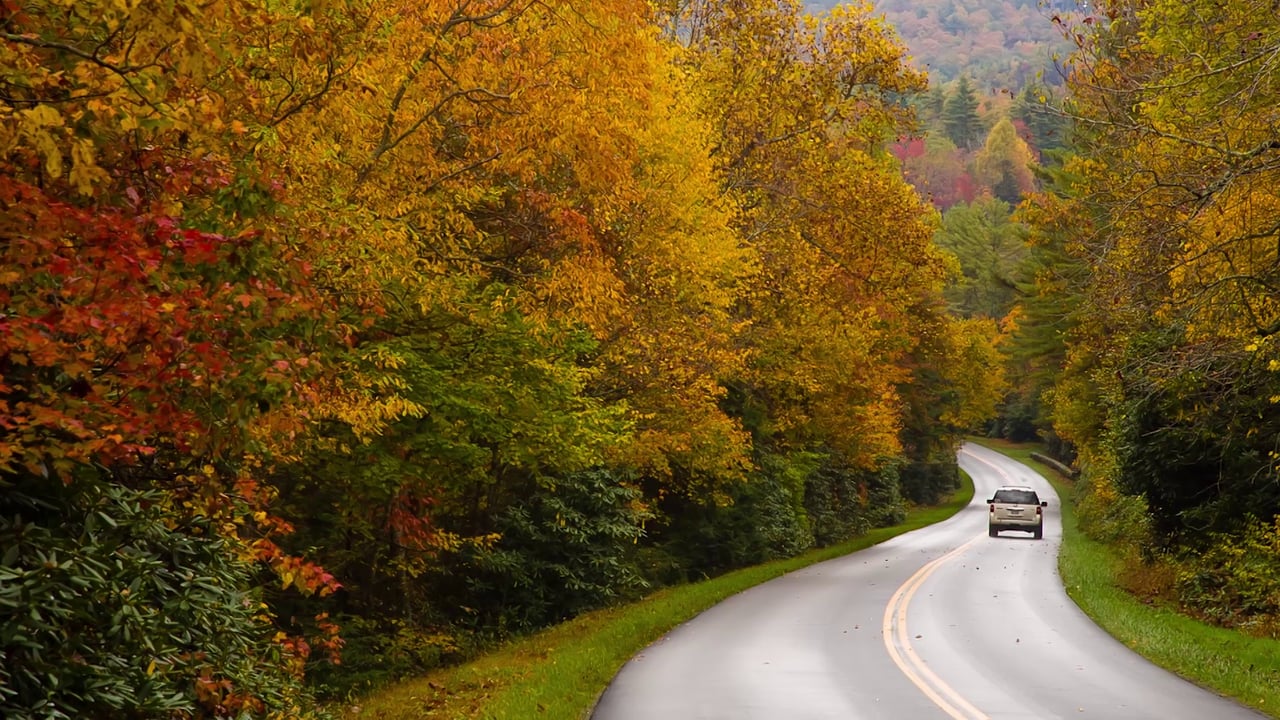 By the end of October the leaves are changing in full force and you can appreciate the colors of the season from just about anywhere in the state! This is the optimal time to plan these scenic drives with your family or friends.
Blue Ridge Parkway
Forest Heritage National Scenic Byway
Mt. Mitchell Scenic Byway
Newfound Gap Road
Indian Lakes Scenic Byway
Waterfall Byway: U.S. Highway 64
Town Mountain / Elk Mountain Loop
The French Broad Overview
I-26 Scenic Highway
Appalachian Medley Scenic Byway
Cherohala Skyway
The Diamondback
The Nantahala Byway
The Dragon
Black Mountain Rag to Chimney Rock
Some of these drives take you outside of North Carolina, edging into Tennessee or Virginia. It's a great way to take an inexpensive family trip over your child's Fall Break or a romantic drive with your significant other! Just pack a picnic basket and blanket so you're ready when you find a great spot on your trip to stop and enjoy the view.
Latest posts by Taylor Auto Glass
(see all)