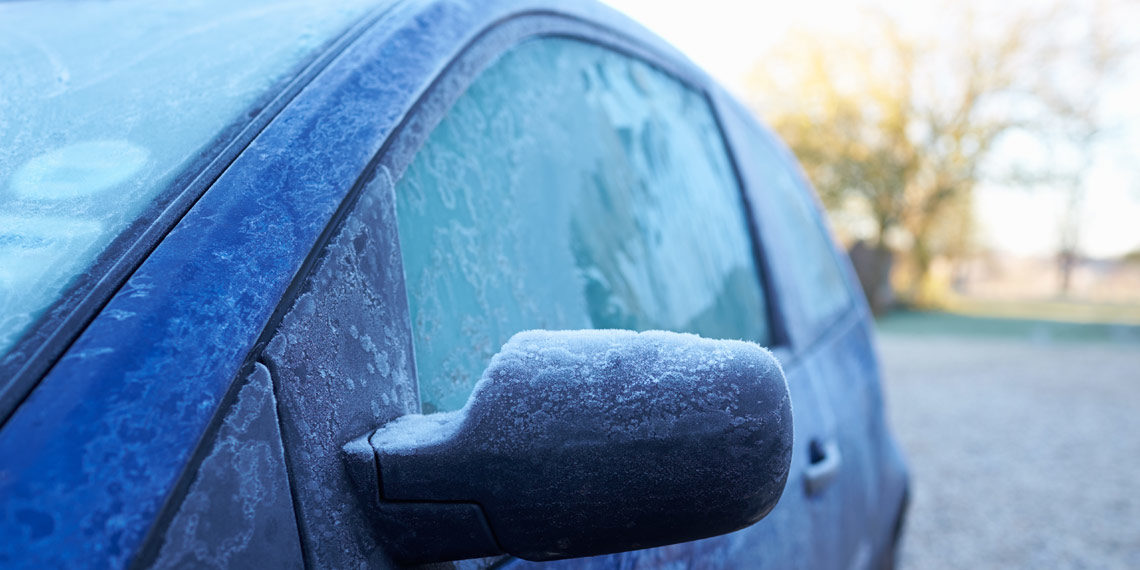 Wow, it's about time for that crisp, cool Autumn air, right?! It seemed like Mother Nature flipped the switch overnight, banishing the brutal heat of this past Summer and introducing the chilly mornings and cool afternoons of Fall in the past few weeks. We know it's not quite winter yet, but as it gets colder, your risk of windshield damage doesn't change. In fact, it can increase.
If you go into the colder season without repairing a small crack in your windshield, it will get worse. The change in temperature causes the glass on your windshield to expand or contract. If it's a sudden change in temperature it can cause your windshield to crack, even if there wasn't an initial chip there in the first place! This is why it's VERY important to repair any cracks or chips in your windshield before it gets cold or as soon as it occurs during freezing temperatures.
So you may wonder, how does the cold affect my windshield repair or replacement?
As many of our readers know, we offer mobile auto glass repair and replacement. Even when the cold winds of Winter are a'blowin', we can come to you and repair your windshield chip or replace your damaged windshield. But are there more precautions you should take in the colder weather? The answer is, absolutely!
Most necessary precautions are on our part, as the auto glass repair technicians, but it's good for you to know the extra time and care windshield repair and replacement takes during the colder months.
Cold weather extends the time it takes to repair or replace your windshield.
When we're repairing or replacing your auto glass during the winter, the time the job typically takes is extended. In the cooler temperatures, the resin for your windshield repair or replacement takes longer to cure. This happens for a few reasons.
1- The UV lamp we use to cure the resin may not receive as much power in the cold weather. The lamp we use receives power from the cigarette lighter or power outlet, which receives less power in the cold.
2- When our UV lamp is receiving less power and is already cold, it won't emit enough UV radiation to cure the resin at a normal rate.
3- And, regardless of the first two reasons, resin will never cure as quickly in Winter weather as it does in warm weather.
By warming up our UV lamp a few minutes prior to curing we can keep the extended time down to just a few extra minutes.
We have to keep the resin warm, which can take some precise action.
During the windshield repair and replacement process, we have to keep the resin warm. We even have to preheat the windshield before adding the resin. Keeping it around 70 – 100 degrees Fahrenheit. Typically we will preheat the windshield using your vehicle's heater. This is a precise process because your windshield can't get too hot or too cool, so we have to work to maintain a stable temperature on your windshield in the midst of the Winter winds.
We have to remove any moisture in the windshield cracks.
If there is any moisture present in the damaged area, it must be removed. When snow and ice, or even just condensation, get inside a crack or chip in your windshield it can cause big problems. As the temperatures drop, trapped moisture could freeze and expand, putting pressure on your windshield and causing more cracks and damage. So we have to be thorough and ensure the crack we're repairing is completely free of moisture.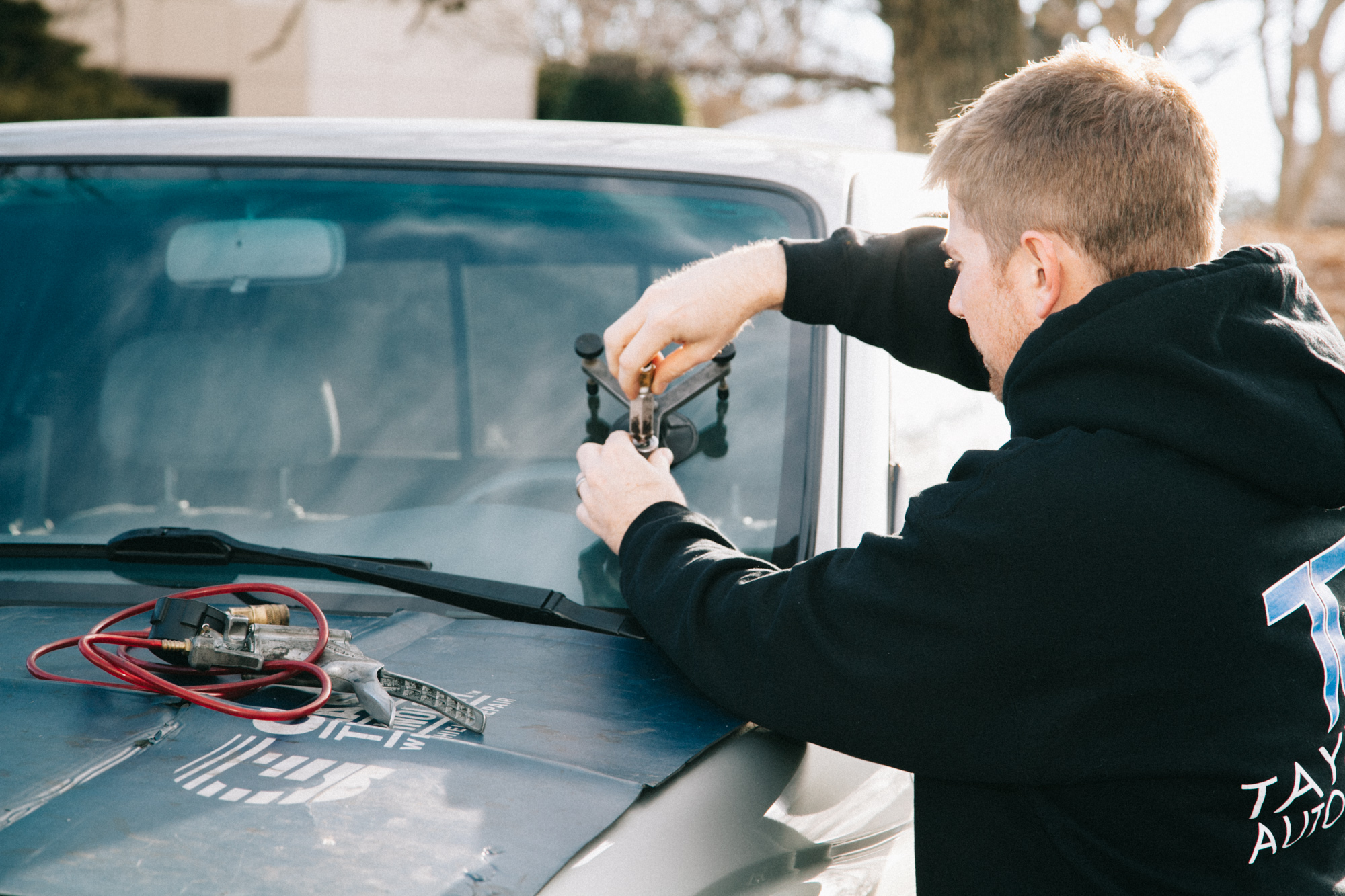 Ultimately, we have to be careful not to add extra stress to the auto glass on your vehicle when we're repairing or replacing it. And while we are available to come to you for a repair or replacement of your vehicle's auto glass, it's best to do the job inside.
You're welcome to come to our physical location in Greensboro. But if you have a large crack on your windshield and you're unable to drive it, we're ready to come to you!
Latest posts by Taylor Auto Glass
(see all)