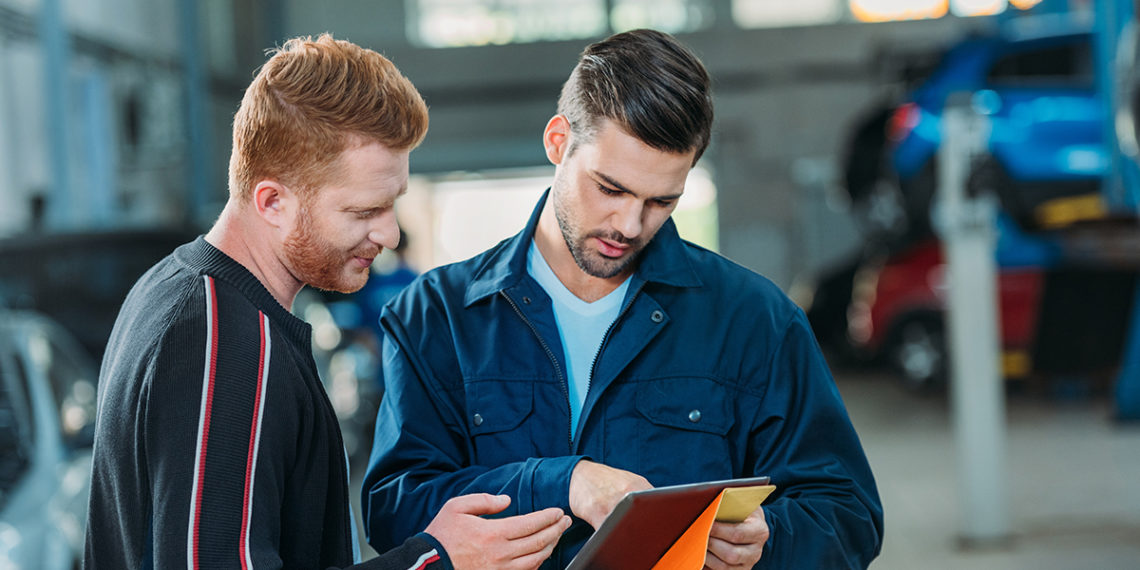 Mechanics play a vital role in keeping us on the road and keeping our schedules on track (who has time to wait on repairs and rentals?), but it's important to find someone you can trust with your vehicle. Here are some resources to help you find a trustworthy mechanic in a pinch.
The American Automobile Association can designate auto repair facilities as Approved Auto Repair (AAR) facilities based on the following:
Customer service experience

Professional certifications, qualifications, and training

Appearance (regarding uniforms, cleanliness, and professionalism)
You may still want to ask around before taking your car to an AAR mechanic, but the AAA stamp of approval is certainly a reassuring sign.
ALI
Sorry, we're getting a little acronym-happy. ALI is just your auto liability insurance provider. Some insurance agencies may be able to refer you to mechanics who offer special pricing or free services under your insurance policy. Contact your auto insurance provider to learn whether they offer this service.
The National Institute for Automotive Service Excellence (ASE) is an independent nonprofit organization that tests and certifies automotive professionals based on the following requirements:
At least two years of on-the-job training or one year plus a two-year degree

Passing marks on the certification test

Retesting with passing scores every five years
You know how your dental hygienists and optometrists hang their certifications in the examination room? The ASE certification is a similar concept. It simply signifies that the mechanics at that facility are routinely evaluated and tested in order to remain certified.  
Check the Better Business Bureau's rankings before you commit to a particular mechanic. You can see an overall ranking calculated by the BBB as well as customer reviews and details like how long a auto repair shop has been in business, how many complaints they've had in a given time frame, and even how a they resolved complaints.
BFF (see what we did there?)
Sometimes your best source of information really will be friends and family who have used a service before. There's nothing wrong with trusting a friend's recommendation, but we recommend still doing a little bit of background research to make sure the recommended auto repair shop really checks out.
Bonus: word-of-mouth recommendations will usually lead you to a local business, which is great for you, the local economy, and your community. Since it's a win-win for you and the auto repair shop for you to drive away happy, a locally owned shop is more likely than a large chain to offer superior customer care.
Speaking of local businesses, Taylor Auto Glass has been serving the Triad area for almost 20 years now. While we don't offer mechanic services, we are always excited to help you with the following:
Auto glass replacement or repair

Specialty windshield replacement

Mirror replacement

Headlight restoration

Aquapel treatments

Windshield wiper replacement
Latest posts by Taylor Auto Glass
(see all)