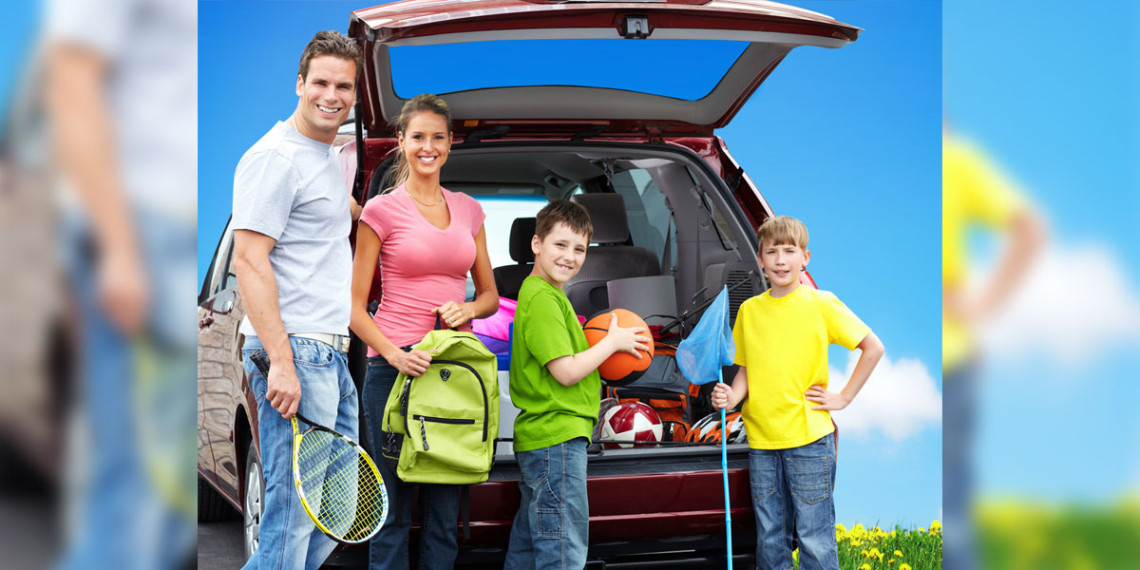 Memorial Day is not only a time for us to remember our veterans who have made the ultimate sacrifice for our safety, but it is the unofficial kickoff of Summer Vacation season!  Woot woot! To get you ready for those summer road trips, we have compiled a list of driving tips from various sources on the interwebs:
Do a check of your vehicle a few days before you plan to leave, including:
Check the inflation level and tread on all tires, including the spare.  Repair or replace as needed.
Take a peek under the hood.  Are all belts and hoses in good condition?  No leaks?  Is battery corroded?  If you are in doubt about any of these, have a professional be sure your engine is safe for travel.
Test out all of your lights to be sure they are working properly.  If headlights are clouded, have them cleaned to allow maximum visibility.
Inspect your windshield.  Have any cracks or chips repaired by a professional to avoid further damage in the extreme heat of summer.
You never know when a monsoon rain will strike on a road trip.  Be sure your wiper blades are in proper condition – no tears, chips or cracks and they clear the entire windshield.  Replace if needed with a quality wiper blade, Trico of course!
Clean your windows inside and out to reduce road glare.  Be sure to use a cleaner that doesn't contain ammonia. For other tips on window cleaning, reference our infographic here
 Plan your route. Check road conditions and planned construction zones to avoid the headache of traffic delays.  For up to the minute driving conditions, check out the app called Waze
 Double check the security of all child safety seats.  Remove the seat and clean around it to be sure no debris is causing the restraints not to work properly, then reinstall the seat.  Check the strap adjustments with your child in the seat to be sure they are fitted appropriately.
 When packing your vehicle, be sure all contents inside the vehicle are safely stored.  Make sure there aren't any dangerous objects that can cause injury in an accident.  In an SUV or minivan, don't pack the back cargo area to the ceiling, which creates a blind spot.  It is important to keep all windows clear to see traffic from all sides.
At Taylor Auto Glass, we take your safety very seriously!  If we can help you with wiper blades, headlight cleaning or windshield repair or replacement,  call us at

336.851.1380

or drop into our shop at

7341-D West Friendly Avenue in Greensboro.
Latest posts by Taylor Auto Glass
(see all)