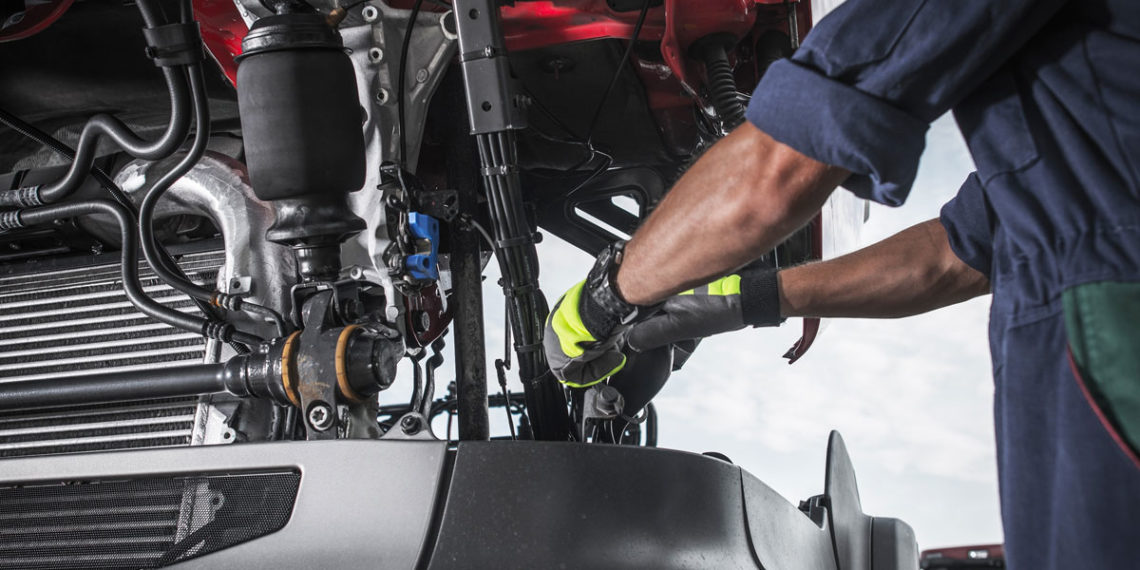 Semi trucks rack up a lot of miles on the road, and with long trips and heavy loads comes heavy wear and tear. Drivers often depend on their semis for their livelihoods, and it can be devastating to their peace of mind, finances, and well-being when their rig is sidelined due to maintenance issues or mechanical troubles. Whether your semis are regularly hauling loads across the country or running local routes everyday, keep your rigs rolling without a hitch by using a preventative maintenance checklist.
Brakes
Having brakes checked by a mechanic before each long trip is crucial to staying safe on the road, but your drivers should also be on the lookout for potential issues in between routine inspections as well. Vibrating, grinding, or squealing are all signs that the brakes need some work, so make sure your drivers are given the resources and time to have their brakes checked out regularly.
Fluids
Regular oil changes and fluid checks ensure that everything under the hood is running smoothly so that everything else can keep running smoothly. If a semi truck's cooling system has any leaks or damage that go unchecked before a trip, you could be looking at costly transmission repairs, and your driver could be facing serious safety risks.
Tires
Keeping tires in good condition:
Improves fuel economy

Allows for better handling

Keeps drivers safer
Routine tire checks, rotations, and replacement will save money on gas and keep your drivers safe on the road. Make sure drivers have a routine schedule for checking the tread and tire pressure on their trucks in order to ensure more even wear and tear and prevent costly damages.
Electrical Systems
On top of causing interior lighting outages and rendering window switches useless, electrical and wiring issues can cause headlights, turn signals, and brake lights to stop working, so electrical issues go beyond the inconvenience of a damaged fuse. They are dangerous for your drivers and for everyone on the road around them. Have your fleet's electrical systems inspected regularly to prevent any trucks from getting sidelined in the middle of a job.
Auto Glass & Body Damage
On top of being unsightly and potentially misrepresenting your brand, glass and body damage can cause handling, visibility, and safety issues for drivers. When a driver reports a cracked, chipped, or damaged windshield or window, you need to have a specialist available who knows how to repair, replace, and maintain semi truck windshields. Taylor Auto Glass offers:
Headlight restoration

Flat glass replacement

Aquapel treatments for clarity and peace of mind when traveling in wet weather
Contact Taylor Auto Glass today for a quote.
Fleet Maintenance
From keeping drivers safe to handling emergency vehicle repairs, fleet management is no small task. While organization and even mobile apps can make it easier, only partnering with a fleet maintenance team will:
Prolong the life of each fleet vehicle

Save money on emergency repairs

Ensure you always have a spare truck available if another is damaged
On top of keeping detailed, up-to-date maintenance logs for your fleet, consider investing in a fleet maintenance program to protect you and your drivers from:
Potential legal consequences

Financial loss

Dangerous driving conditions
Latest posts by Becca Strange
(see all)