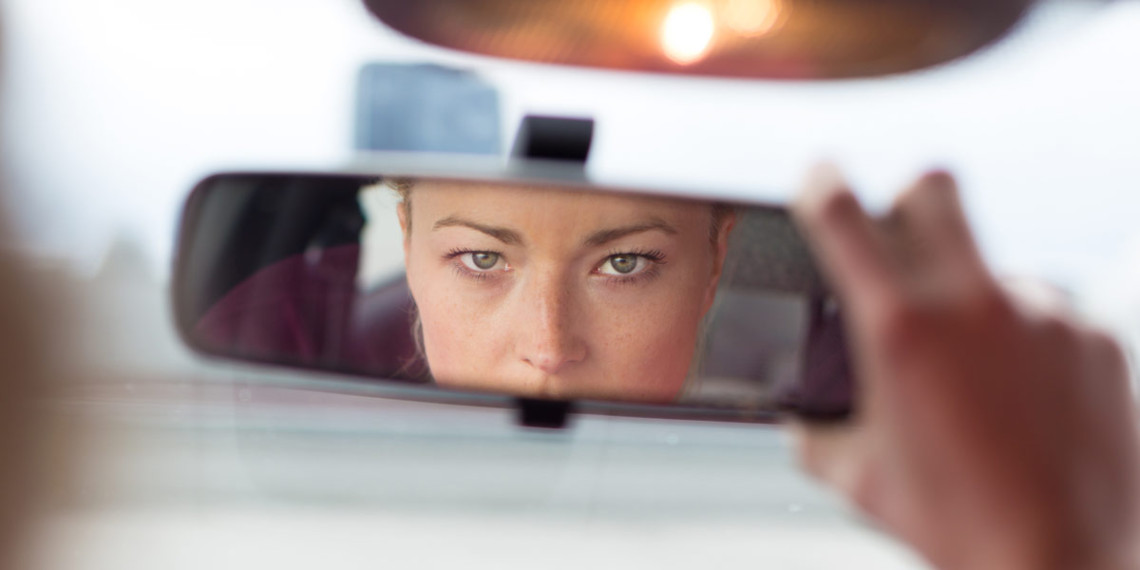 One second you're adjusting the rear view mirror.  The next, you're holding it in your hand!  It's not very useful when it's not attached!  But don't worry, we can have you 'seeing clearly' again in a jiffy!
But first, here's a funny story from a previous client:
I was so grateful I met you nice people at your Customer Appreciation Day. Just yesterday my neighbor offered to take me with her to Harris Teeter. I was horrified when I pulled the seat belt up to fasten it and bumped her rear view mirror and it FELL OFF!! She has had problems with the darn thing for ages now…and has bought every type of kit to repair it…to no avail. It stays on a couple of months or so and then falls off again. Well, I helped it along this time! When she told me she was going to take the car to an "auto glass place" this time, to let the pros try their hands at it, I recommended Taylors. I'm so very glad I did because she called a while ago to tell me she had the mirror fixed, everyone there was VERY nice. She is DELIGHTED! You have a new fan! Word of mouth will definitely be excellent on this kind deed. Thank you so much!"
So why did my mirror fall off anyway?
Most vehicles use a simple glue joint compound to hold the rear view mirror onto the windshield, and this adhesive can sometimes fail from excessive heat and humidity or simply from the passage of time. Fortunately, reattaching the rear view mirror is a fairly simple process, but over-the-counter solutions available won't be a permanent solution –  repair needs to be done with a quality adhesive with the same or greater strength than what was used by the vehicle manufacturer.
Kling On provides a permanent solution
That's why Taylor Auto Glass uses a specialized adhesive called Kling On by Equalizer (made exclusively for Auto Glass providers) that is formulated to permanently bond glass to metal and is resistant to heat and exposure to humidity and chemicals. After a quick, one-time application, your rear view mirror is reattached and achieves mounting strength within minutes.
Not many people realize we have extensive experience in this process ~ after all, we do it every single time we replace a windshield!  So, let us help you today.  Call us at

336.851.1380

or drop into our shop at

7341-D West Friendly Avenue in Greensboro.
Latest posts by Taylor Auto Glass
(see all)