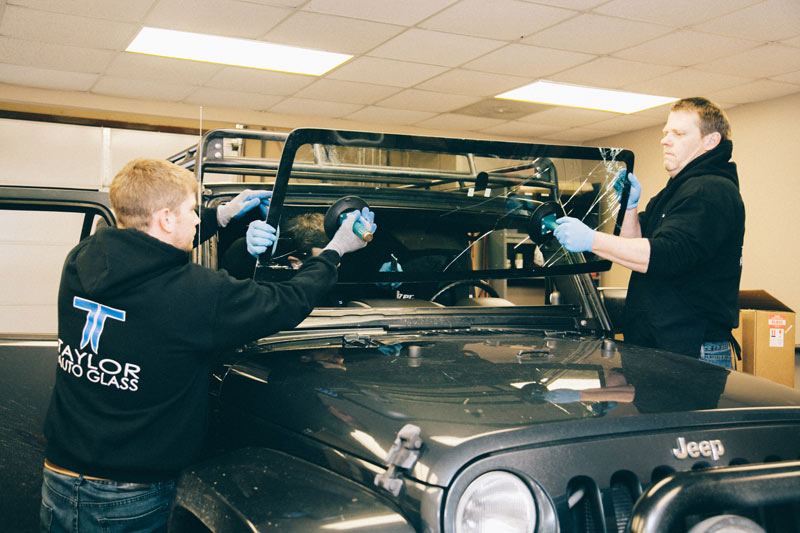 Do you need your windshield replaced? Taylor Auto Glass located in Greensboro NC can service all of your auto glass replacement needs in Greensboro and the surrounding Triad cities.
We service Kernersville, Winston Salem, High Point, and Greensboro.
Taylor Auto Glass replaces the following types of glass:
Windshield

Side View Mirror Glass

Door Glass

Back Glass
Windshield Replacement
Windshield Replacement is usually covered by insurance with the policyholder just paying the deductible.
Don't be tricked into thinking you don't have a choice in who repairs your vehicle after an accident occurs. In North Carolina, you have the right to choose which repair shop works on your vehicle. We can help with filing your insurance claim and get the approvals necessary to repair or replace your auto glass.
Most common reasons a windshield must be replaced instead of repaired:
Damage on inside of windshield
Damage through both layers of the glass
Damage has multiple cracks or chips
Damage is impairing driver's critical viewing area
Damage is over the rain sensor or internal radio antenna
Crack is over a foot long or Chip is larger than a quarter
Damage contains debris that cannot be removed
Damage is near the edge of the windshield
Latest posts by Taylor Auto Glass
(see all)