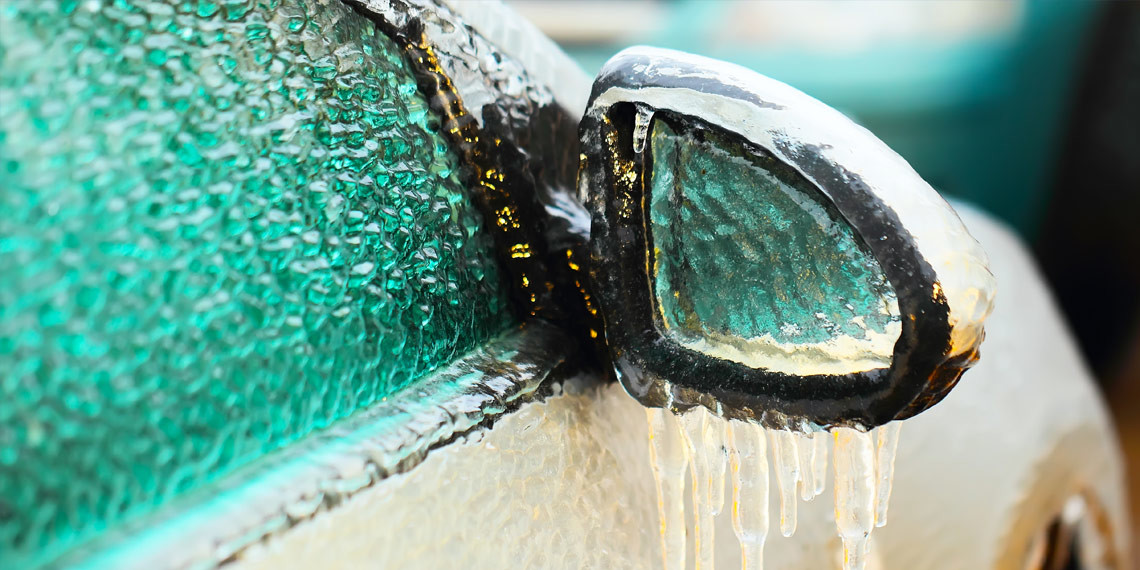 Previously on the blog we defined a window regulator, in our blog post: "What is a Window Regulator." So if you need to refresh your memory, visit that article. But basically, your window regulator is the motor that allows you to push a button to roll your window up or down. It makes your life a little easier!
Refreshed? Or already know what we're talking about? Great!
The cold weather coming our way can cause problems with your window regulator. When your window freezes you may think you should try to roll it down until it's freed but this is a terrible idea!
While you're trying to lower your window, your window regulator feels that stress and can crack under the pressure.
First, there are two different types of window regulators (not including manual) and they are the scissors style and the cable regulators. The scissors style is made of metal and the cable regulators are plastic and wire cable.
When you try to lower your frozen window with a cable regulator, you're putting excess pressure on the plastic in the pulley system and the force can break the system! The plastic will break, causing the cables to bunch and lose track. Forcing a frozen window down with a scissors style regulator could break your window or the tabs or even the channel on the glass. Ultimately, it's best if you let your window thaw.
If, after your window has thawed, it still won't budge, you may have another problem with your window regulator.
Not only can the cold weather affect your power windows, but it can also cause cracks in any of the auto glass on your vehicle by expanding rapidly. If you think that chip can wait, think again! It's cheaper to get a chip repaired as opposed to the entire windshield when the crack expands to the point of no repair.
If you didn't see this article early enough or you're just having problems with your power windows, call us today. Not only can we replace or repair your broken windshield or windows, but we're also able to repair or replace your window regulator.
Latest posts by Taylor Auto Glass
(see all)