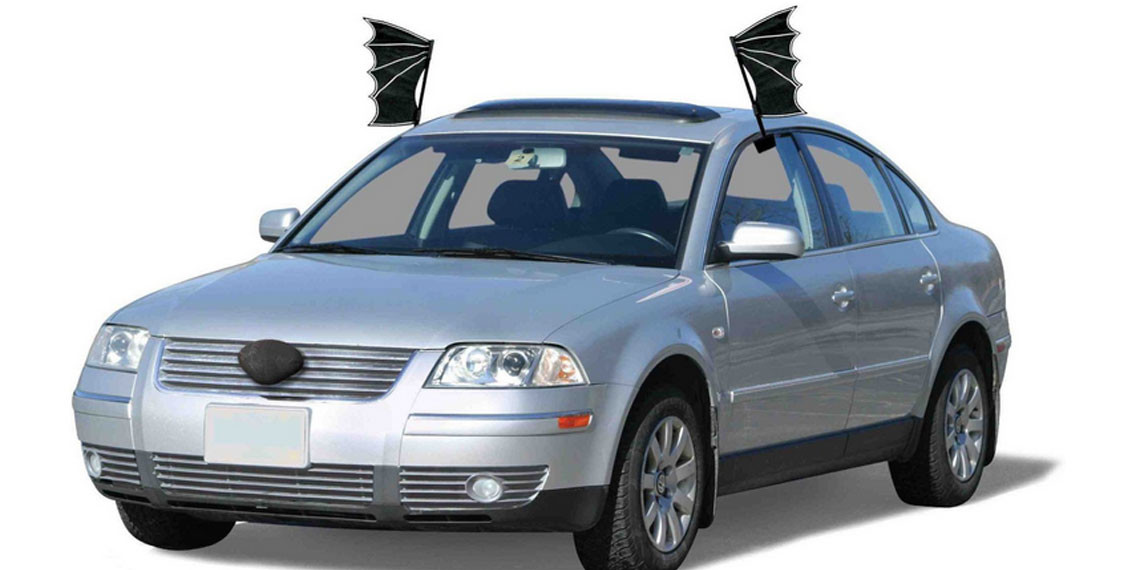 There are many ways to get into the Halloween spirit throughout the month of October. There are fake cobwebs in the trees, jack-o-lanterns on porches, and haunted houses cropping up throughout the area. You decorate your house every year, so why not let your car get in on the action too? Here are some cool ways to take your Halloween spirit with you wherever you go this month!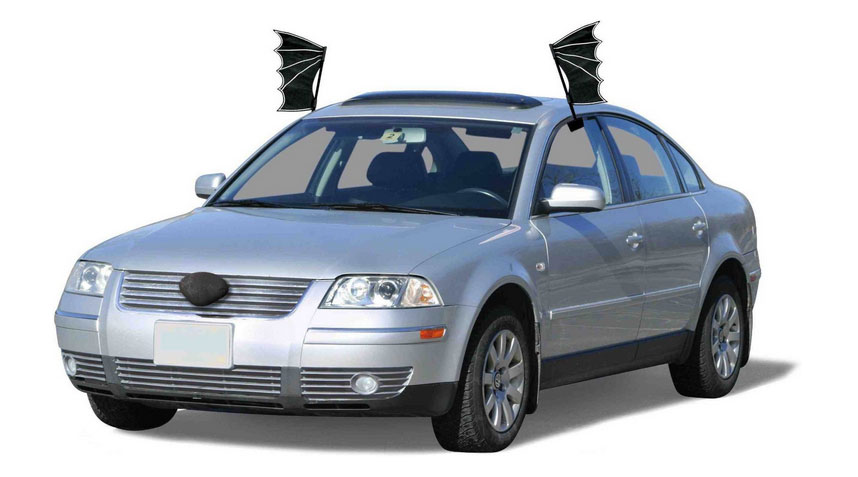 You can find this bat costume for your car at Amazon.com. It comes with a little black nose and bat wings to spook anyone who tries to pass you!
You could also take your extra fake cobweb decorations and put them on your car! This may be best saved for the night of Halloween since it would be difficult to get in and out of the car!
Bonus points if you add some huge, fake spiders too!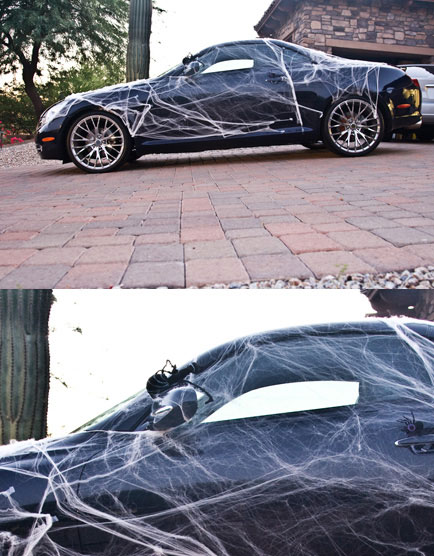 If you'll be participating in a trunk or treat event this Halloween, here are some great set-ups for your vehicle!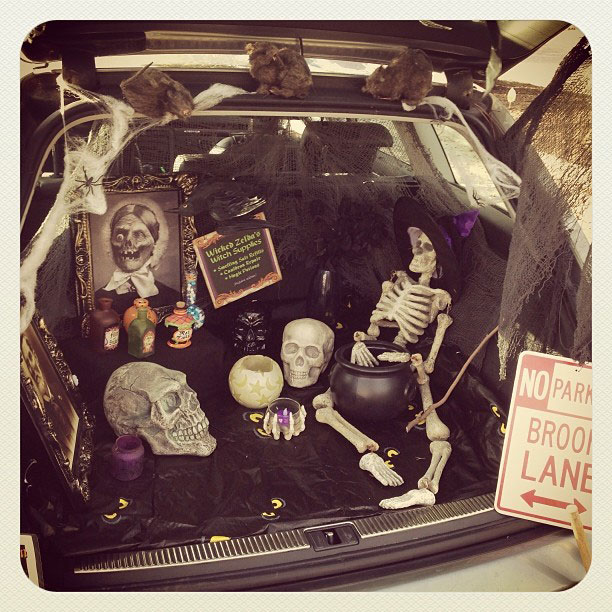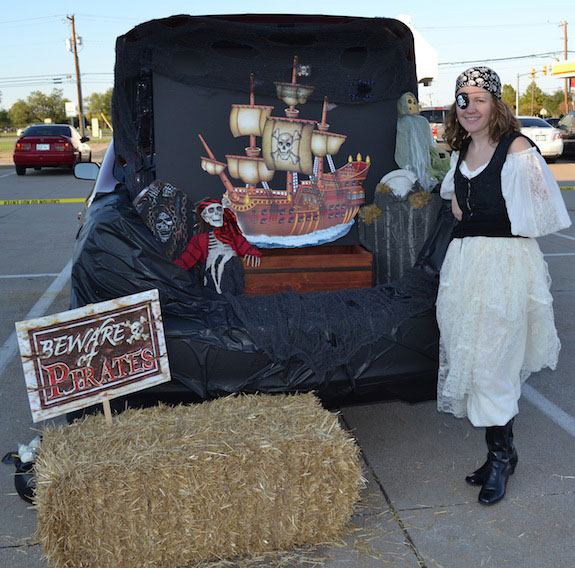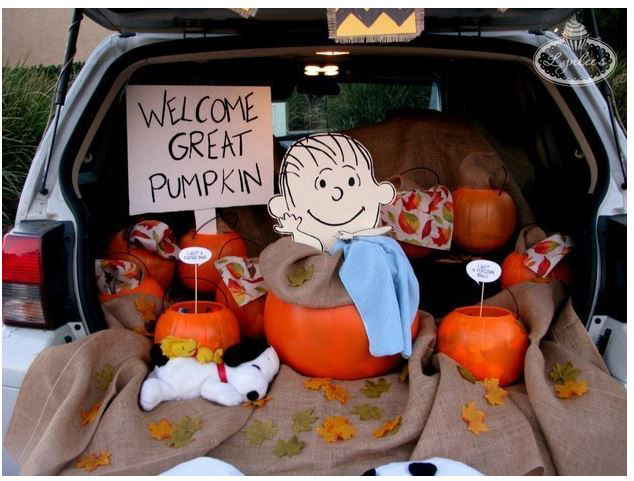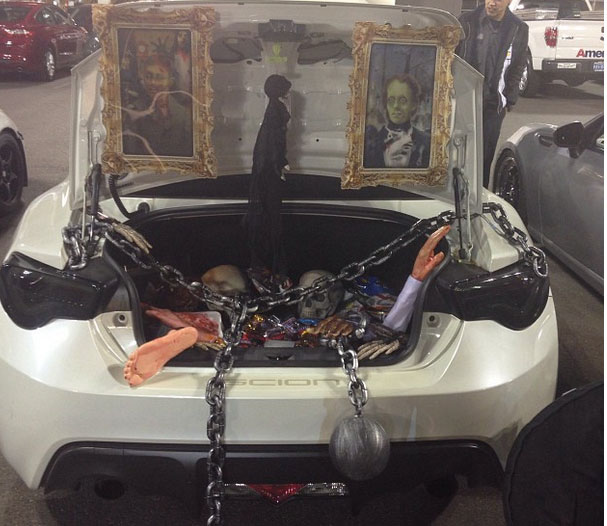 For most of the ideas above, you could easily find the decorations at the dollar store or a local Halloween store. All you have to do is:
Pick a theme for your trunk, typically you would want it to be an extension of your own costume. Also, look at items you already have that you could incorporate into your trunk when you're deciding on a theme.
Like the second picture above, don't limit yourself to just the trunk of your vehicle! Use the space around it as well to really impress those trick-or-treaters!
Think about music that you could play in your vehicle that would add to the theme.
Think about how you can include lighting so none of your hard work gets lost in the dark.
While it is Halloween, keep in mind that most trick-or-treaters are fairly young, so your trunk shouldn't be too scary or gruesome!
You could even do something as simple as getting a window marker from your local craft store and drawing spiders, bats, and pumpkins on your vehicle's windows! Don't write or draw anything that will obstruct your vision while driving though.
Send us pictures of your car Halloween decorations, and we may feature them on a future blog post later this month!
Latest posts by Taylor Auto Glass
(see all)