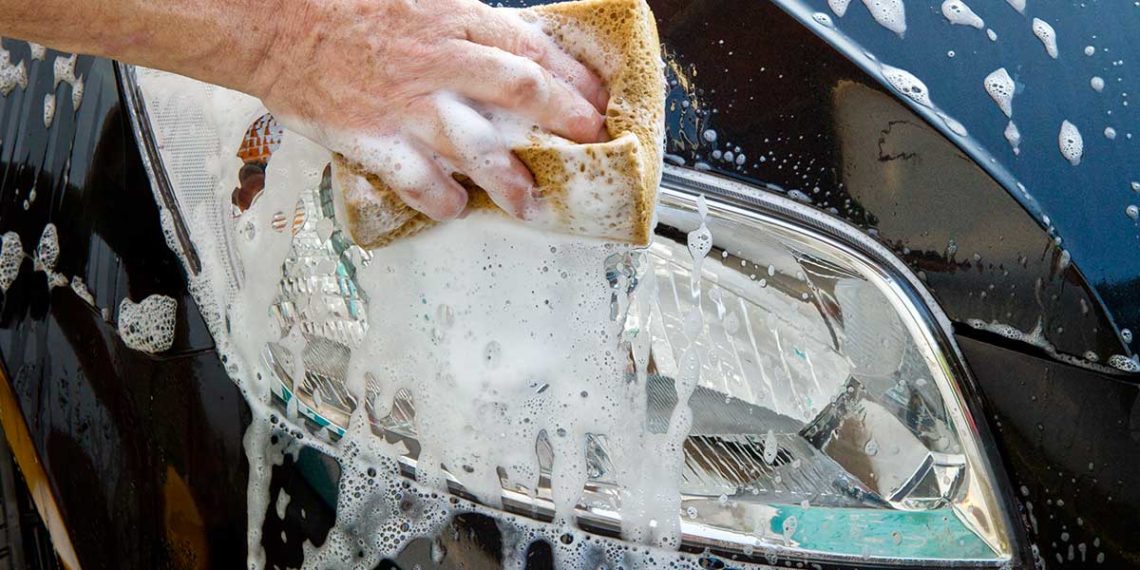 With so many car wash products on the products on the market, how do you know which ones really work? Between all the different soaps, conditioners, glass cleaners, towels, and eco-friendly sprays, it may be tempting to use good ol' soap and water. However, investing in the right materials can make all the difference in your car's appearance—and even save you money in the long run. Here are the best car washing products this summer.
Exterior Products
Chemical Guys Snow Foam Car Wash & Microfiber Wash Mitt
Chemical Guys offers a full line of car wash soaps and other cleaning products for your car, but we're especially fond of this ph-balanced solution that eliminates dirt and grime with its soft foam. We recommend pairing this product with their scratch-free microfiber wash mitt when washing your car.
Mother's California Gold Clay Kit & Instant Detailer
How do you get your car shining like it once did in the showroom? With these clay bars! Just spray the detailer spray, rub the clay, and then wipe with a microfiber towel (included in this kit). It's perfect for tough dirt, debris, bird droppings, and more.
Best Car Wax Products
Of course, you can't forget the wax! Again, Chemical Guys offers some great products, including their Butter Wet Wax. Meguiar's is perhaps the ultimate wash and wax brand, but  Zymöl Cleaner Wax is also a great choice for a streak-free shine.
Interior Products
ArmorAll Cleaning Wipes
You'll be surprised how good these wipes work for cleaning your car's interior! Great for a variety of surfaces, including vinyl, rubber, and plastic, these wipes are lint-free and non-greasy. They're perfect for cleaning your dashboard, console, steering wheel, cup holders, and more. Best of all, they're convenient to store in your car for regular touch-ups.
Leather Honey
If you have leather interiors, it's essential to clean and condition them to prevent cracking and tearing. Leather Honey is perfect for keeping new leather looking great and bringing old leather back to life.
Detailing, Tires, and Headlights
Wheels & Tires
Your tires see a lot of action, and keeping them clean is an essential part of your overall car care. Armor All Extreme Tire Shine Gel and Applicator is a great choice, as is Meguiar's Hot Rims Wheel & Tire Cleaner.
Headlights
Are your headlights cloudy or dim? You may have heard you can use toothpaste or simply dish soap. Without a doubt, one of the best products is Wipe New. Each kit comes with a cleaning towel (with solution) a pumice scrubber, a detailing pad, and a microfiber towel. Just follow the instructions, and you won't believe the difference it makes!
Latest posts by Taylor Auto Glass
(see all)