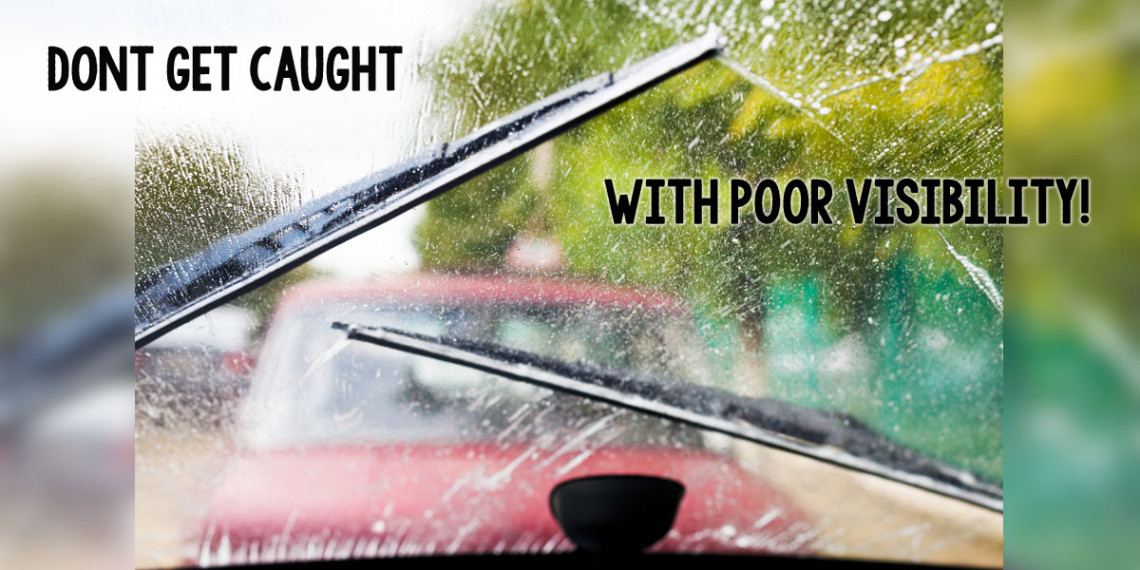 Chances are you won't hear anyone running around in excitement after purchasing a brand new set of wiper blades for their vehicle. 

Wipers, in all truthfulness, aren't exactly a sexy product when it comes to the world of automobiles, even to the most committed automotive car buffs and enthusiasts.

Many individuals are guilty of waiting for a snowstorm or monsoon to even consider changing their tattered wipers. Still, it's important that we should all recognize the fact that the choice of windshield wipers we choose for our vehicles is essential for having a clear and safe view of the road and are key factor for driving safety.

Choosing the right wipers will improve your vehicle safety.

There is far more to buying wiper blades than just simply walking into a store, finding a set of blades that appear to fit your vehicle and swapping them for your worn old pair.

Windshield wipers are an essential part of vehicle safety which are typically overlooked. The rubber compound that makes up the wiper is continuously exposed to harsh elements such as sunlight, which can cause significant degradation and possible cracking. A damaged wiper can seriously affect your visibility during bad weather, which can subsequently lead to serious safety issues. This is why a high quality wiper is important, such as Trico Wiper Blades. Choosing to opt for a generic set of wipers can not only lead to disappointment, but can also lead to serious safety risks when driving in bad weather. A high quality brand of wiper such as Trico is always recommended in order to achieve optimum safety while traveling.

Why choose Trico Flex wiper blades?

Trico Flex wiper bla
des are great for offering a high level of advanced protection along with a universal fit that covers up to 95 percent of vehicles. Trico Flex wiper blades are affordable, which allows drivers to choose a safe and high quality beam blade technology wiper without needing to cut corners and purchase what may be a dangerous generic wiper blade.
The Trico's one-piece wiper structure excludes areas for road debris, ice and snow to clog up  the wiper blade, which provides excellent visibility in all forms of weather.
Quality that lasts
Trico Flex wiper blades have been tested to perform for over 1.5 million cycles. This means you can rest assured knowing that you will experience only the best performance for the entire life of the wiper.
Unique dynamic shape
The new Trico wipers combine the solid construction of a conventional wiper
with the benefits of the aerodynamic shape of a standard flat blade. A robust plastic frame forms the aerodynamic 'skin' of the blade which allows for a smoother airflow when in motion, which means it provides an even downward force along the full length of the blade. Under this aerodynamic skin lies a steel sub-structure that provides a sturdy support for the soft rubber wiping element.
This design allows the entire wiper to flex effortlessly to the shape of your vehicles windshield to produce a smooth, quiet and efficient wiping action.
Don't wait for the monsoon, call us at
(336) 851-1380

to install your new Trico Wiper Blades today!
Latest posts by Taylor Auto Glass
(see all)