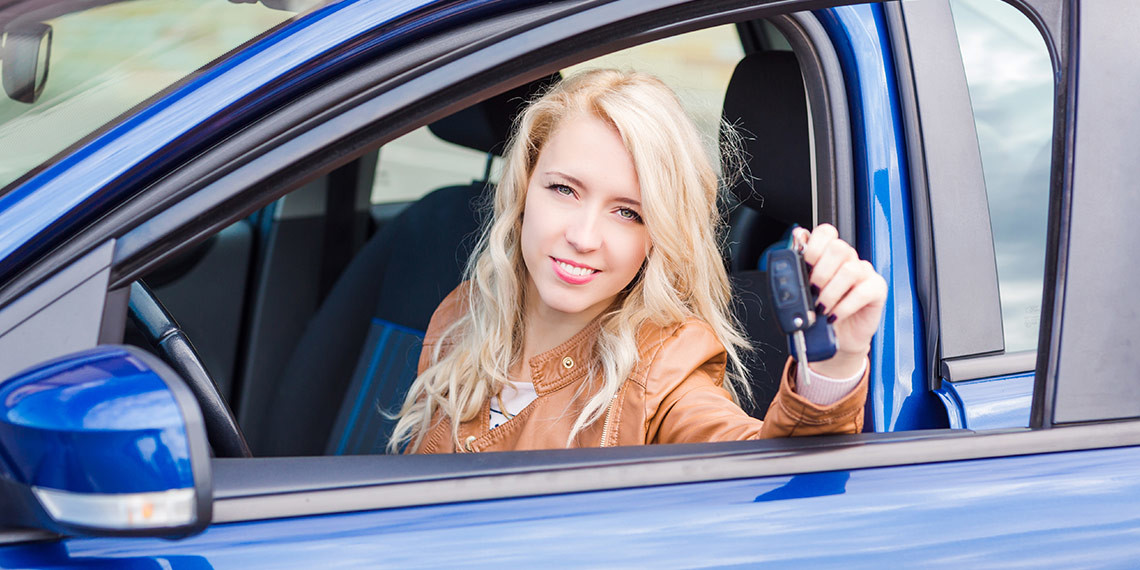 Did you recently gift your teenager their first official car? Or maybe you plan to in a few months as a graduation present? Either way, teenagers don't learn much about car maintenance in their Driver's Education classes today. So when you're giving them their first car, you may want to go over the major services and annual checks the car needs. And we all know that when we were teenagers, we weren't very organized in our first car. If your teenager is, that's awesome! If not, like many of us, they will benefit from our Teen Driver Maintenance Checklist.
That way they don't have to remember what the car needs, they can just check the printable we've attached below and they can see what they need to have done or checked on their vehicle!
It's a great way to give them some responsibility but also still tell them what they need to do!
Make them feel independent but give them the help they need – check out our Teen Maintenance infographic below, you can even it print out and keep it in your teenager's vehicle!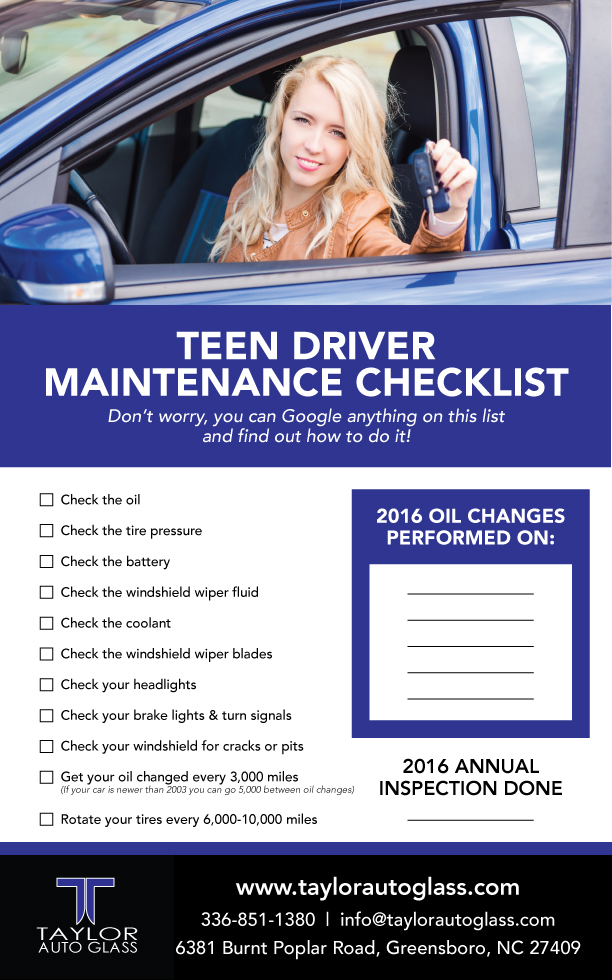 Latest posts by Taylor Auto Glass
(see all)