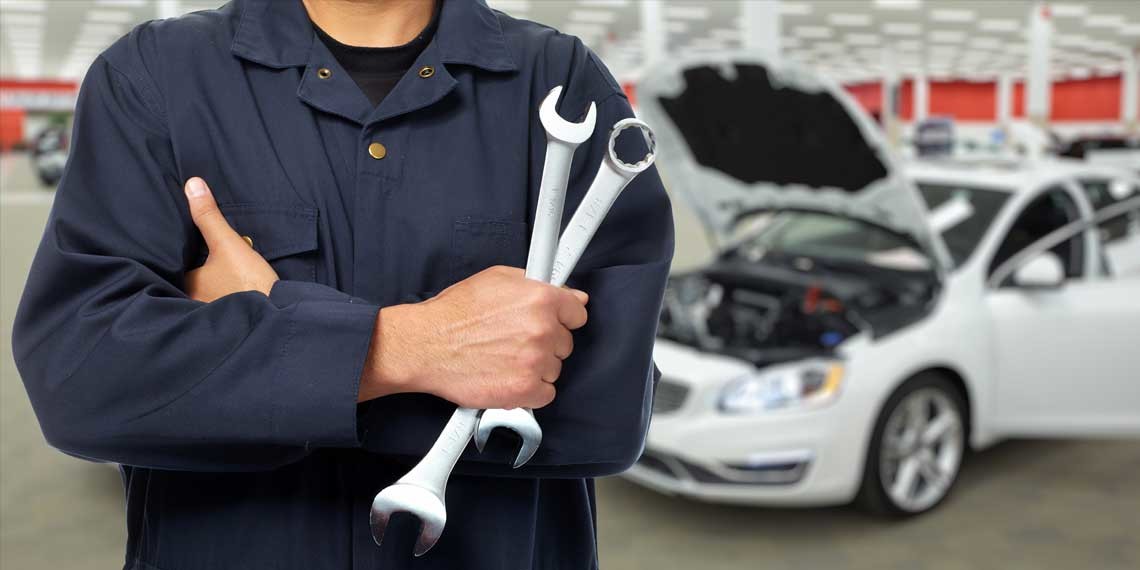 How To Choose The Perfect Mechanic or Auto Glass Repair Shop
Choosing the right Mechanic to work on your vehicle is a BIG deal. If you don't think so, you can Google "auto repair horror stories" and find plenty of scary stories from people who were ripped off by a mechanic or whose vehicle was destroyed at the shop.
You have to trust your mechanic to tell you what is wrong with your vehicle without trying to upsell you on things you don't really need. You also have to trust that your mechanic won't take your car out for a joy ride or try to charge you for a mistake they made.
Whether you're looking for a general vehicle mechanic or you're looking for a reliable business for auto glass repair and replacement, keep these tips in mind:
Always check the company's reputation. You can check resources on their website for Testimonials, like you can find on our Reviews page on our website, on their business' Facebook page, or you can check their Google reviews on their Google local page. For instance, when you search for "Taylor Auto Glass" you'll see our Google Local page to the right and see that we have 18 Google reviews that average 4.9 stars!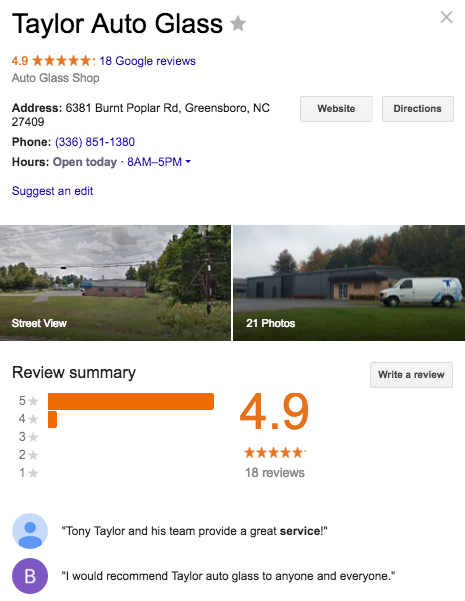 If you can't find much information online about a company, it's a gamble to visit them. Usually customers love to share when they have a good experience with a company. It's best to choose the repair shop with an online presence so you can guarantee that previous customers had a pleasant experience with that shop.
Check the Better Business Bureau rating of the company. You can find most companies on www.bbb.org and see their business rating. You can also see if anyone has filed a complaint with the business. We have an A+ rating and have 0 complaints. Ideally, the mechanic you choose will have the same rating and lack of complaints!
Make sure the shop is convenient to you. While you want great customer service with a company you trust, you shouldn't have to drive an hour to get your oil changed every few months. For instance, if you need a reliable auto glass repair or replacement, we are able to travel to our customers. That way you can relax in your living room while we replace your windshield outside! Or we can travel to your favorite mechanic, so when you drop off your vehicle for an oil change, we can repair or replace your windshield at the same time.
The internet makes it easier to separate the questionable mechanic shops from those that are honest and take care of their customers.
Use it to find the best auto repair shop for you!
Latest posts by Taylor Auto Glass
(see all)