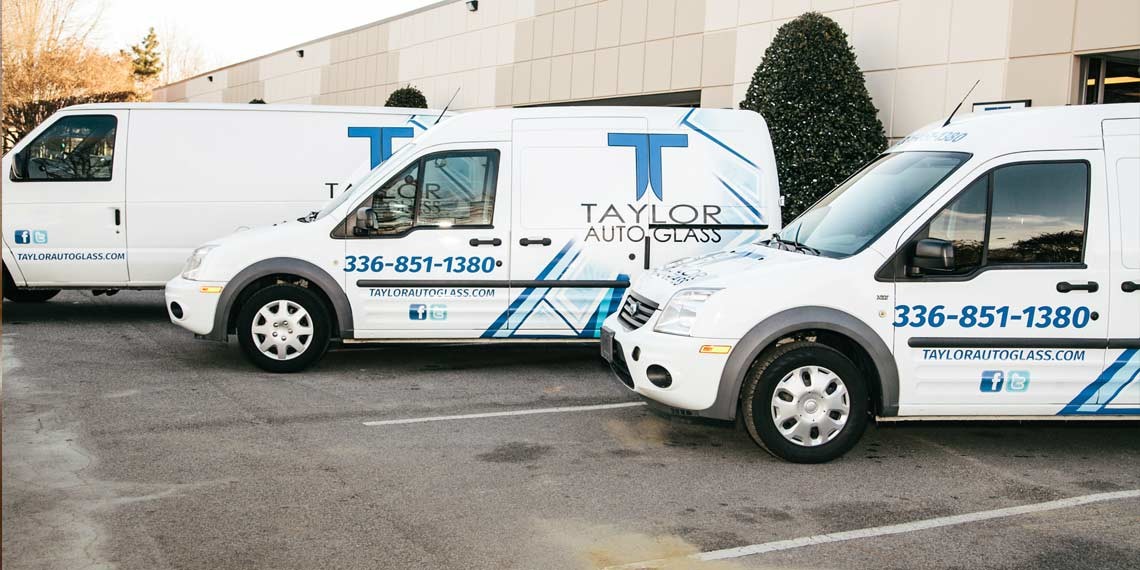 Here at Taylor Auto Glass we offer mobile auto glass repair, which means that we can come to you if a rock unexpectedly smacks your windshield on the highway, leaving a huge crack right in your line of vision.
It's not safe to drive with a crack in your windshield. As you may know, if you read our blog regularly, your windshield plays a pivotal role in the safety of your vehicle . And when you drive with a crack in your vehicle, you're running the risk of your vehicle being crushed if you flip or, best case scenario, your windshield is at a higher risk of more damage, which would require you to replace the entire windshield as opposed to repairing it.
You may find yourself in a mild situation where your auto glass needs repair but it isn't urgent. For instance, if it's just a small rock chip, small crack in your side view mirror glass, or a crack in your side or rear windows. These problems may not immediately affect the safety of your vehicle and you could probably wait to get them fixed until you can make it into our auto glass shop in Greensboro.
However, if you're one of our loyal customers in Kernersville, Winston Salem, High Point, or another surrounding Triad city, you may not have the time to come by our shop. In that case, call us at 336-851-1380 and we'll swing by your work and fix your auto glass so it's ready for you when you go home in the evening!
Whether you're local to Greensboro or not, if you find yourself in any of these situations, you need to pull over and call us immediately:
Your windshield shattered
You have a crack in your windshield, especially if it's on the driver side of the windshield
Your side door or rear window is broken
Your side view mirrors are smashed
It's not safe to drive with any major damage to your windshield. Cracks over the driver side of your windshield can affect your visibility, broken glass on your side or rear windows could allow debri in your vehicle or water damage in some cases, and when your side mirrors are smashed you also lose visibility around your vehicle.
When you have any cracks in your auto glass, you could be at risk for water damage, or worse, auto glass mold.
When it's raining or the weather is otherwise not cooperating and you can't make it to our shop, as long as you have a sheltered area where we can work on your vehicle, then we can come to you.
You won't have to drive your car in the bad weather and risk further damage. Or if you just have severe damage, we can come to the parking lot at your workplace to fix your car. Just give us a call whether you're here in Greensboro or another surrounding Triad city, and we can come to you to fix your auto glass.
Mobile auto glass repair prevents your vehicle from further damage, but is also more convenient!
Latest posts by Taylor Auto Glass
(see all)