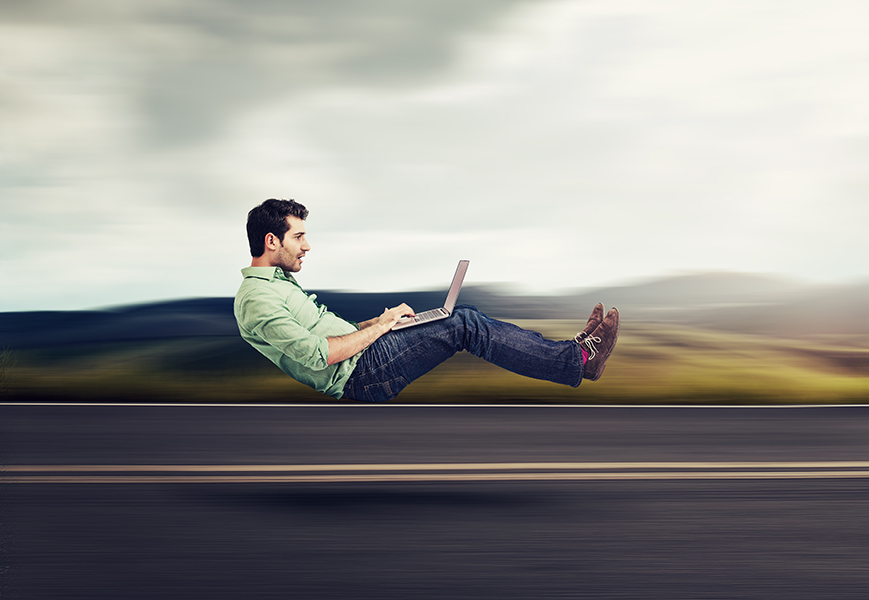 Lounge-style seating? Projectors showing movies, news, and social media feeds across the windshield? Double beds to let you get in a few more Z's before work?
With the idea of everyone owning self-driving cars becoming more of a reality every day, automotive designers are asking themselves one question: What will we do in our cars if we're not busy driving?
Last month Google launched its Paint the Town Project, which solicits user-submitted artwork that could decorate their autonomous cars, but they've said very little about what the interior will look like.
What Will Self Driving Cars Be Like Inside?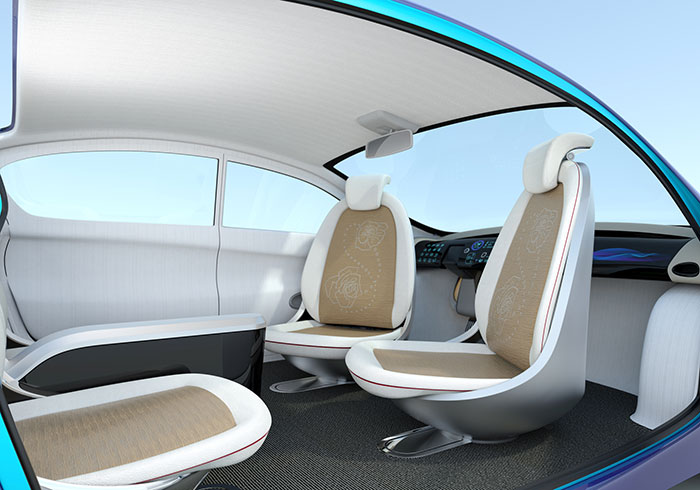 With all that extra space created by the lack of a steering wheel, cars of the future will probably offer a very different experience. Here are a few ways you could potentially deck out your self-driving car in the future:
Get some work done in your mobile office, complete with a small desk, laptop, and windshield display screen for taking conference calls on the go. Late for that meeting? Not anymore!
"I don't have time to eat" is a thing of the past, assuming you don't get carsick of course. Imagine a fold-out table for two so you can enjoy a dinner date without having to argue about where to go.
Not a morning person? What if your seat folded back into a functional (and comfortable!) bed so you can catch a bit more shut-eye during your commute? Now, if you could only find a way to have the rest of your morning routine handled!
Curl up with a good book in your auto-library! Think of the interior of your car lined with bookshelves that automatically open when the car is in motion.
Create a peaceful getaway for yourself and unwind between destinations. This self-driving car will be decked out with houseplants (carplants?), comfortable seating, and a glass rooftop.
Turn your car's interior into a mobile virtual reality gaming system and level up on the road. Great for kids and road trips!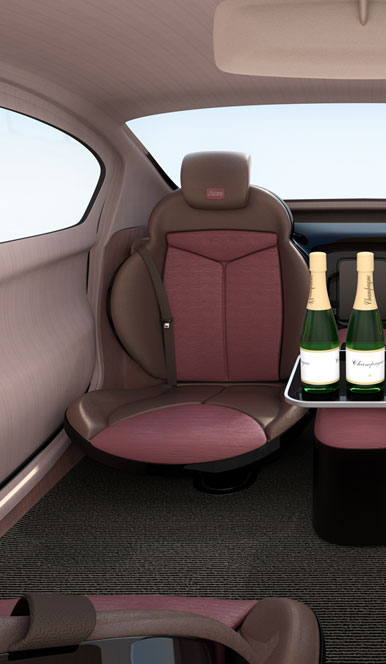 Are you looking forward to self-driving cars? What do you think you'll do with all that extra time? Let us know your thoughts!
Latest posts by Taylor Auto Glass
(see all)