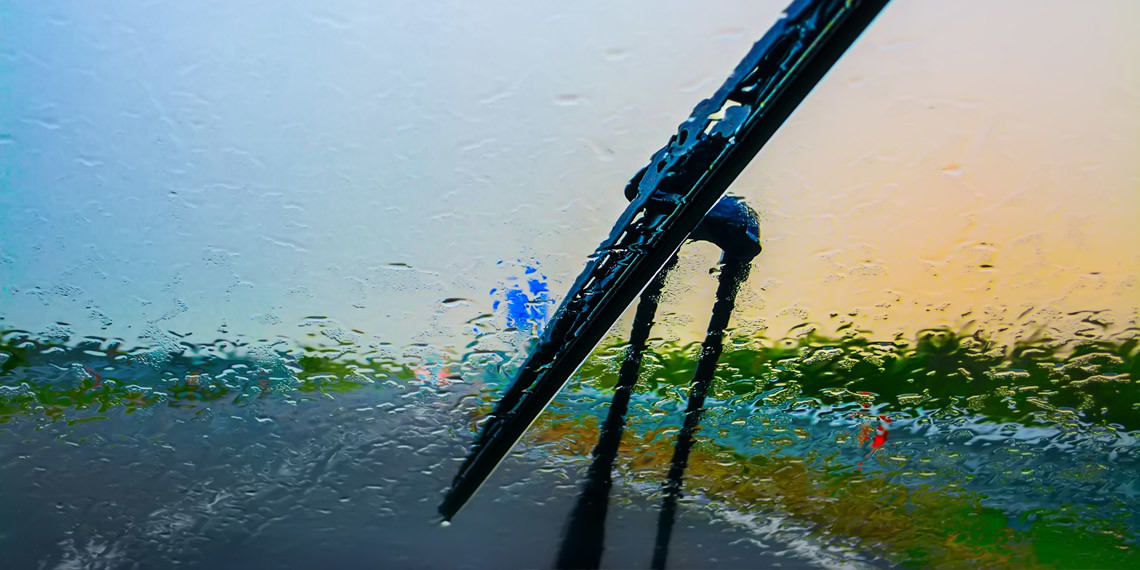 We all know the saying that "April showers, bring May flowers," right? Well this year it seems that the showers have continued into May. We've had a few intense hail storms that brought several inches of rain to the Triad area. Plenty of conditions that could cause damage to your windshield, windows, or even your windshield wipers. Or worse yet, it could make you realize that you need to replace any of the above!
Today, we're going to give you the low down on your windshield wipers so that you have one resource to check with any questions you might have about your windshield wipers. You may not always think about them, but when you need them, you want them to work perfectly.
Windshield Wiper Maintenance
You should replace your windshield wipers every six months or, at least, once a year. If you notice a change in your visibility prior to that time frame, then you should change them immediately. Your windshield wiper's job is to improve your visibility during unfavorable weather conditions, from a drizzle to a heavy storm. Without them, especially at night, you can hardly tell which lane you're in on the road. They play a pivotal role in your safety during those weather conditions – don't take a chance. Just because you don't use them every day doesn't mean that they still don't suffer wear and tear.
If you notice that your windshield wipers are squeaking, chattering, or smearing across your windshield, they're not working properly. You can learn more about it in a previous blog post on what you should do when your windshield wipers are smearing moisture on your windshield, but the main point is: this reduces your visibility and you should change your windshield wipers immediately. Don't wait until the next time it rains – replace them soon!
Protect your windshield wipers
Some elements that can harm your windshield wipers include: harmful UV rays from the sun, car exhaust (which can deteriorate the rubber on your windshield wiper blades), sand, mud, and dust (which can get stuck to your windshield wipers and damage your windshield), and snow or ice that can be rough on your windshield wipers.
A few ways to protect your windshield wipers from these elements are:
Clean your windshield whenever you fill up your gas tank. That way you clean debris off your windshield that may get stuck on your windshield wipers and cause more damage.

When your windshield is covered in ice, we know you're tempted to use your windshield wipers to clean off that ice – it's so much easier. But it could damage them. Instead, always opt for your defroster and a good 'ole ice scraper.
Remember that your windshield wipers are a pivotal component in the safety of your vehicle. Without them, your visibility could be compromised in rough weather. Don't skimp on  their maintenance.
And if you find yourself needing a new pair of windshield wipers, call us today so we can get the perfect pair of Trico Blades on there in no time! Don't wait until it rains!
Latest posts by Taylor Auto Glass
(see all)