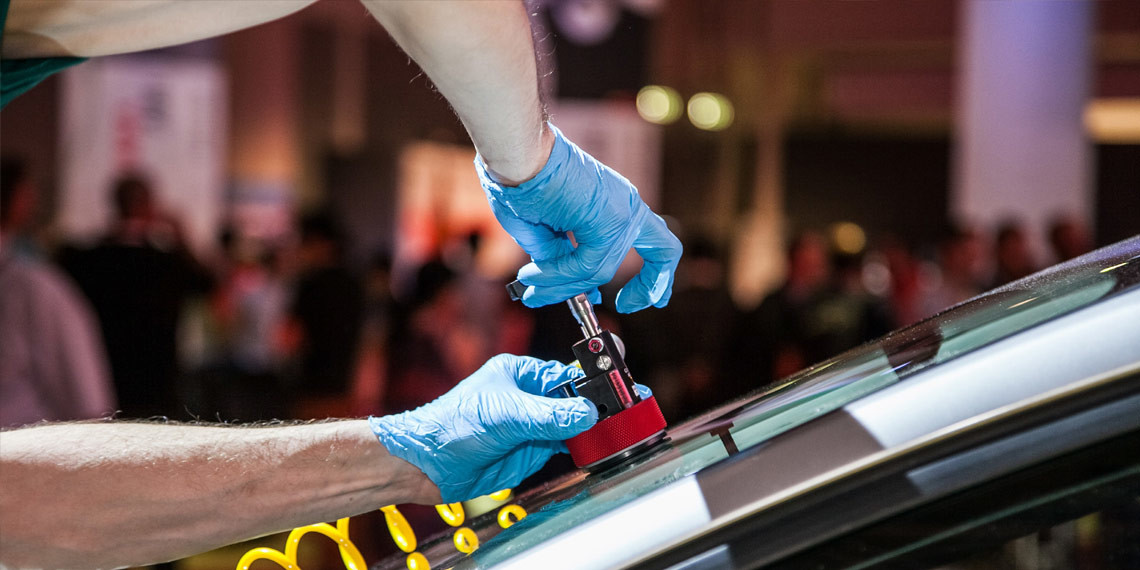 Looking for the best way to repair your windshield? Call a professional!
Your windshield is a major safety feature of your vehicle, and when it comes to repairing it, you don't want to skimp on quality! If you do, you could cause more damage that may put you in danger or cost you even more money.
Previously on the blog we've shared that repairing your windshield with a DIY kit can be more expensive than getting our help. But today we're going to share some of the common repair mistakes people make when they try to use these kits. Even if you know how to completely rebuild the motor in your vehicle, these mistakes are easy to make if you're not experienced and trained in windshield or other auto glass repair!
Chips or Cracks
If you have a chip or crack in your windshield that is smaller than a quarter, it can easily be fixed, as opposed to replacing your whole windshield. And you may think, since it's a small imperfection, that using a DIY windshield repair kit will be a quick fix. But, those DIY kits can sometimes cause the chip or crack to spread and get worse. Which will cost you more money in the long run.
If you do choose to take the risk of using a DIY repair kit, definitely don't depend on the cheapest one you find! We know you want to save money, but sometimes you have to invest a little money for a good quality repair.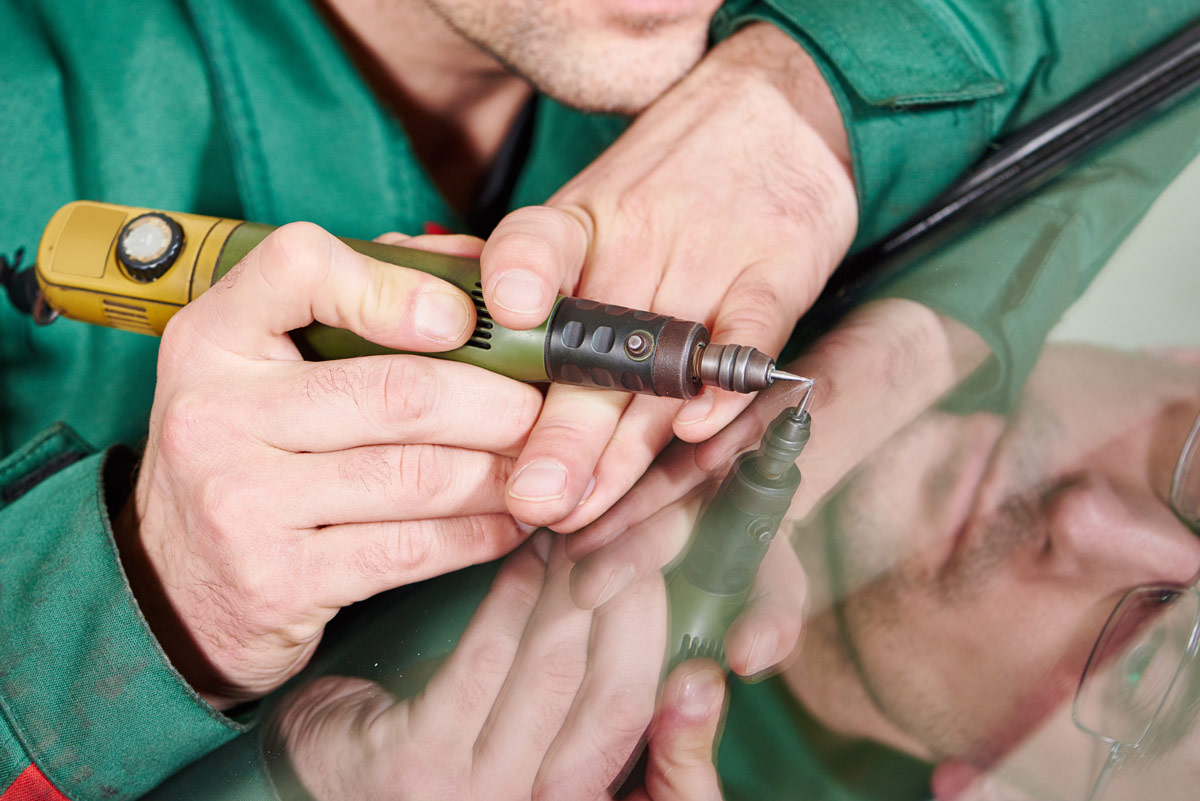 Air Bubbles
Windshield DIY repair kits come with a special resin that you use to fill in the chip on your windshield. Unfortunately, many people fill in the chip and don't check for air bubbles in the resin. These bubbles can affect your visibility and ruin your windshield.
Professionals like us, have years of experience repairing and replacing windshields so we know what to look for in a repair. We know how to fill in a chip so that when we're done, you won't remember where it was!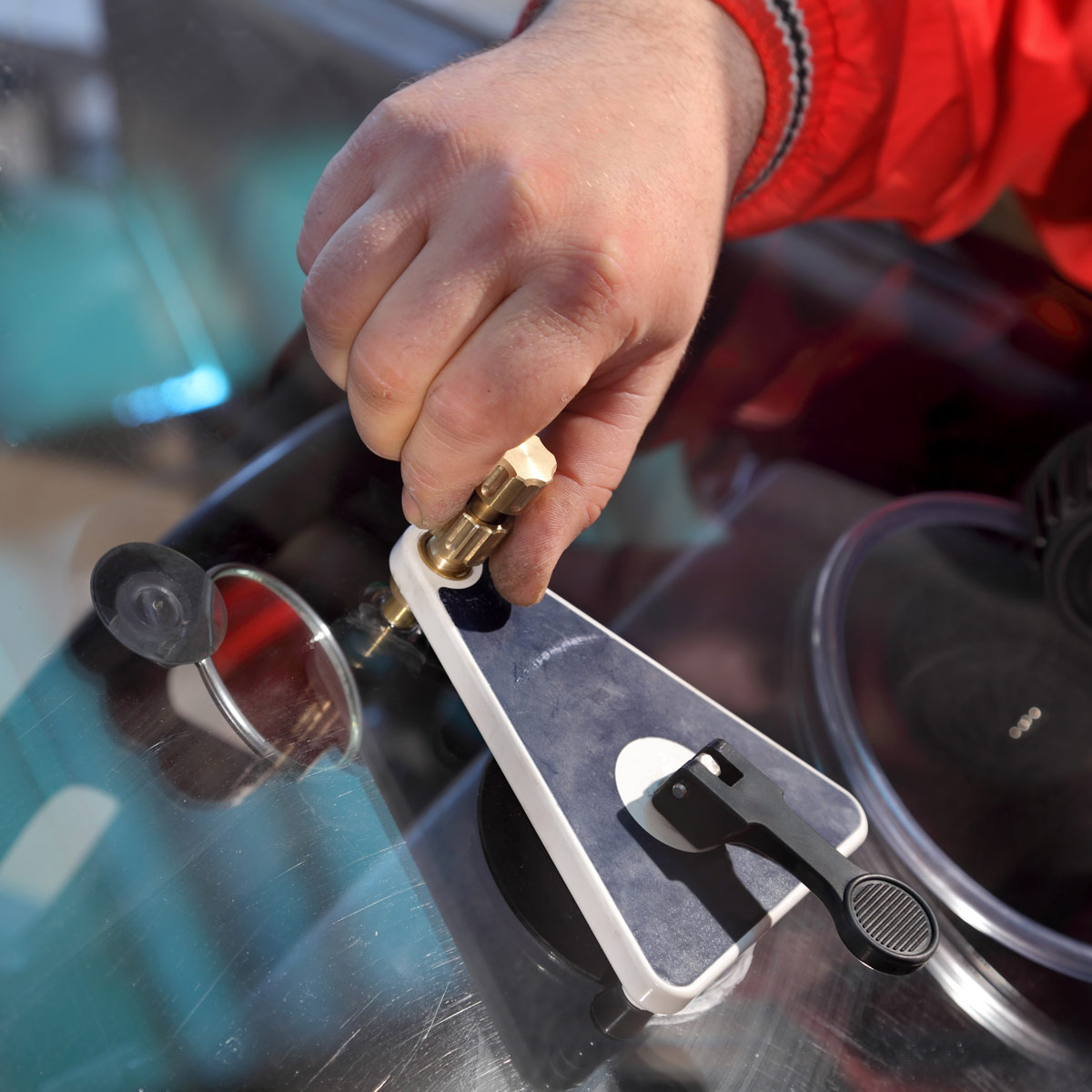 DIY Kit Tools
Your DIY windshield repair kit will come with a suction cup tool which you'll use to hold your tools in place. How you use this tool determines how precise the repair is. If the tool isn't aligned just right with the damage on your windshield, your effort could go to waste and the kit could fail to repair your windshield damage at all.
Insurance Policy
Some people are so set to save money that they forget to check with their insurance provider before repairing their windshield with a DIY repair kit. This is a huge mistake! Some policies become invalid if you choose to repair your windshield on your own. And if you make one of the common mistakes we've mentioned, then you'll have to replace your whole windshield out of pocket. And, of course, if your insurance covers the repair, then don't even worry about doing it yourself. Give us a call and we'll come to you!
If the chip or crack spreads following your DIY repair,
you'll need professionals to fix your mistakes.
Avoid the hassle!
Call 336-851-1380 when you see the first sign of damage.
Latest posts by Taylor Auto Glass
(see all)