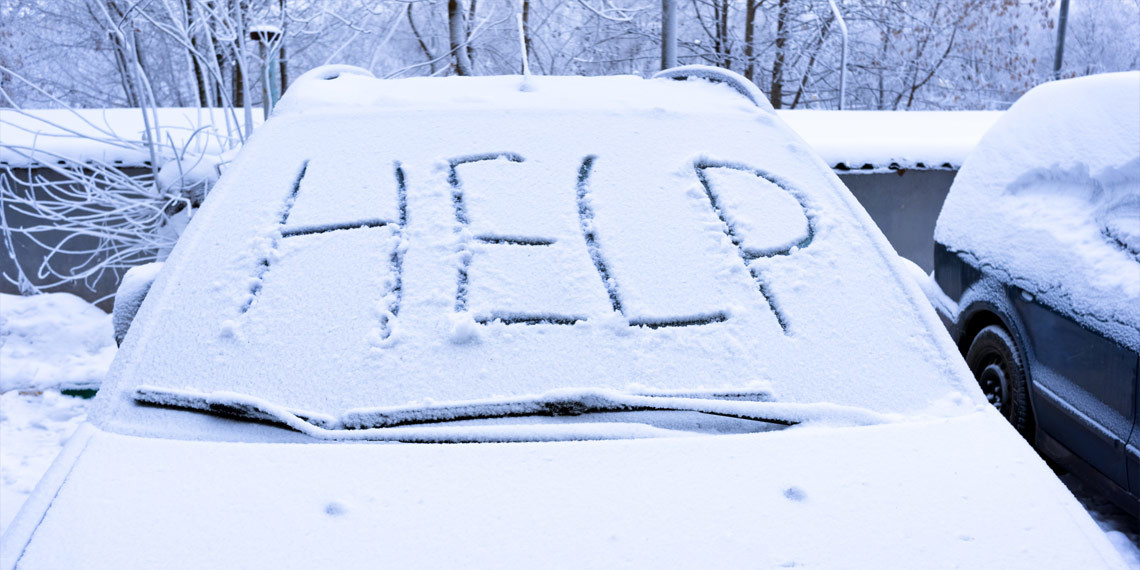 Unfortunately, winter can really take a toll on your windshield and windows on your car, in quite a few ways. Not to mention, you're going to be busy all month long with work and holiday shopping. While it's the most wonderful time of the year, it can also be the most stressful. On you and your car! Try not to get too caught up in the holiday though that you don't get that crack in your windshield or window fixed.
Fix that crack (even if it's tiny!) because the extreme cold weather can exacerbate it. Especially if you park your car in a garage that's temperature controlled, and then you drive out in the cold–the extreme temperature changes can make the glass shift, meaning that crack can get much, much worse.
During the winter your windshield changes shape due to the cold weather conditions. As it morphs out of it's normal position with the weather change, any cracks in the glass are affected. The cracks shift which can cause them to grow. So if they weren't in your sightline at first, they could grow to be a visual hazard. It's best to fix them before you have to shell out more money on repairs.
Also, with winter comes the higher potential of ice storms. Hailstones range in size from harmless to detrimental to your vehicle's frame and auto glass. Also, you're at risk if you're driving behind an eighteen-wheeler or in its blind spot, which can cause rocks kicked up on your windshield, including leftover hailstones.
Again, it's best to fix any hailstorm damage as soon as possible. Any damage your auto glass sustains can only get worse with the cold weather.
The best thing you can do is get any pits or cracks fixed before the temperature drops, and keep in mind these common winter car problems and how to solve them, so you don't damage your glass while you're de-frosting your windshield. Then, if anything does happen to your vehicle's auto glass during the winter months, don't put off fixing it! Call us and we can come to you to fix any pits or cracks you may have in your windshield or windows.
Latest posts by Taylor Auto Glass
(see all)