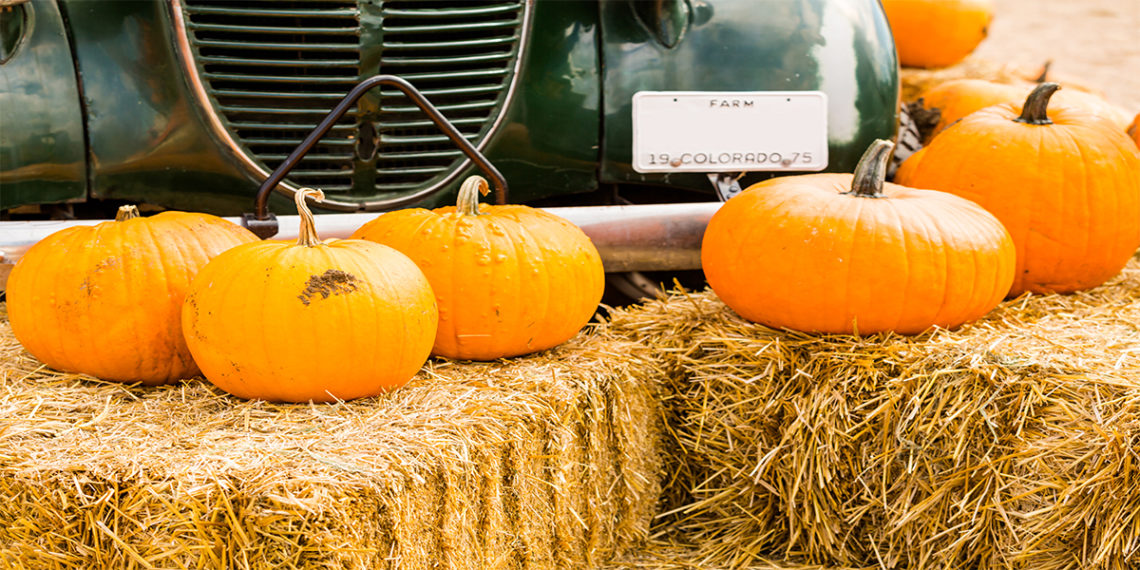 It's that time of year again! Yep, Halloween! For some, that means roaming your local neighborhoods and knocking on neighbor's doors to get lots of goodies. For others, Trunk-or-Treat events, where participants simply gather in a large field or parking lot and pass candy out from their car trunk and Trick-or-Treat by moving from car to car, might be more your style.
Trunk-or-Treat is a popular option for schools, churches, and communities that might not have a very festive neighborhood. They offer kids the fun of showing of their costumes and getting plenty of treats and offer parents and guardians the peace of mind that comes with knowing the kids are in a contained, safe environment. You can get in on the fun by decorating your car and passing candy out of a themed trunk. Whether you're a trunk decorator or a Trick-or-Treater, Trunk-or-Treat can be fun for everyone.
Here are 3 Trunk-or-Treat ideas to help you get inspired for this upcoming Halloween.
Did someone say…"ribbet"?
Turn your sedan, SUV, or van into a giant frog! You'll need:
Green material of your choosing. Just make sure it's large enough to cover the back end of your car with the trunk open! Green plastic tablecloths, sheets, or a large green tarp are all good options.

Card cardboard to cut out eyes and legs for the frog.

White, black, and green paint or construction paper for the eyes.

1 red plastic table cloth to use as the frog's tongue.
Body: Use your green material to cover the back half of your car. Open the trunk first and use a piece of fabric or a plastic tablecloth to cover the hatchback door and tuck any excess material into the trunk to secure it in place. Cover the bottom of the back of the car using the same method. Use double sided tape to secure the material to the bottom and sides of your vehicle. The dark interior of your trunk will create the illusion of an open mouth. Simply roll out a folded red table cloth to make a tongue.
Eyes and legs: Cut two round pieces of cardboard for the eyes and draw out the shape of two legs and cut them out. Paint the cutouts to create two eyes and two legs. Secure a cardboard stand to the backs in order to prop the legs up next to your vehicle.
You can easily customize the look of your Trunk-or-Treat frog by giving it spots, stripes, or even glitter details. After all, it's Halloween, so anything goes!
Note: This trunk or treat idea works just as well for cookie monster, a ghost, or a great pumpkin with the same materials. Just swap out the green for the appropriate colors, and you're all set.
Under the sea…
This trunk or treat idea works best with a van or SUV with a large cargo hold. You'll need:
Blue balloons (lots and lots of blue balloons)

Construction paper or paint

Cardboard

Blue plastic table cloths
After you've secured the blue tarp or tablecloths around the back half of your car, it's time to start creating the sea.
The hardest part about this theme is blowing up the balloons. Whether you enlist the kids, pay someone else to do it, or do it yourself while you catch up on your favorite Netflix show, you need to fill the back half of your car from top to bottom. Use cardboard to section off the cargo hold and hold the balloons in place with a glue stick.
Use cardboard and washable paint or construction paper to make sea creatures like fish, starfish, seashells, and even mermaids. Glue these onto the balloons to make it look like they're swimming around your trunk!
Yo-ho, yo-ho, a pirate's life for…Trunk-or-Treat?
Finding a fun theme for Trunk-or-Treat if you have a pickup truck can be a little tricky, but it also means you have the opportunity to create a stellar pirate-themed Trunk-or-Treat experience. You'll need:
Brown plastic table clothes

Paint of your choosing (we'd always recommend washable paint if the kids are helping!)

6-10 2×4 planks of wood to build the helm and mast of the ship.

A sheet and two broomstick handles to mount onto a 2×4 to create the mast

Any accessories you'd like for your pirate ship: parrots, jewels, treasure chests, cannons, a skeleton captain, ship wheel, etc.
Build the structure for the helm of your ship with 2x4s, props, or PVC pipes. It's up to you! You're going to cover the structure with the tablecloths anyway. Once you've covered the helm and sides of your truck with brown plastic tablecloths, you can portholes, cannon slots, and even barnacles on the sides of your "ship."
Simply build and mount the mast in the back of the bed by propping it up against the back window.
Add your accessories and a captain, and your ship is set to sail through Trunk-or-Treat!
Latest posts by Taylor Auto Glass
(see all)