Do you have a cracked or chipped windshield in Kernersville NC?
Kernersville Windshield Repair and Replacement
At Taylor Auto Glass we're the preferred provider of auto glass repair and replacement for our customers in Kernersville and the Triad. We work hard to provide fast, friendly service, expert advice, and quality solutions and products for all your auto glass needs.
Can My Windshield Be Repaired?
Ask yourself these questions:
Is the chip larger than a quarter?
Is the crack longer than a dollar bill?
Are there multiple chips or cracks?
Does the damage impair the driver's line of sight while on the road?
Is the crack or chip located close to the edge of the windshield?
Does the damage penetrate both layers of auto glass?
Can you feel the damage from the inside?
Is the crack or chip old?
If you answered NO to all of these questions, your windshield can most likely be repaired! If you answered YES to one or more of these questions, it's possible the integrity of your windshield's auto glass is compromised and you need to replace your windshield. Contact us today and we'll talk about your options.
We Do More Than Windshield Repair!
In addition to providing windshield repair and replacement in Kernersville, we also service other types of auto glass.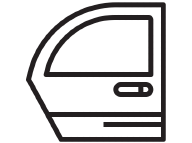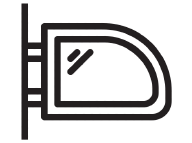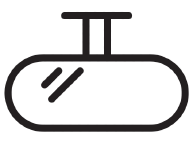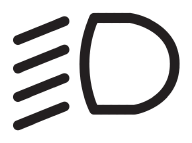 Our auto glass repair shop is located in Greensboro, but we're also a mobile windshield repair specialist serving Kernersville, Winston-Salem, and the rest of the Triad. We provide fast and easy on-site windshield repair in Kernersville.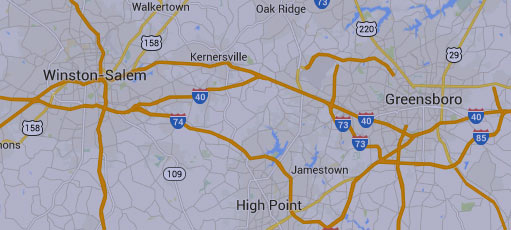 Will My Insurance Cover It?
In North Carolina you're able to choose where you take your vehicle for repairs, and that includes windshield repair. Most policies will cover your Kernersville windshield repair completely!
We'll help you file your insurance claim and get the approvals you need for your windshield repair, and then come to you in Kernersville. Whether you want your windshield repaired or replaced while you're at work or at home. Just follow the link below and fill out a quick form. We'll contact your insurance company for you, then follow up with you to set your repair appointment!
Ignoring the cracks and chips in your windshield could lead to more extensive damage which can't be repaired. Contact us today to schedule your Kernersville windshield repair!