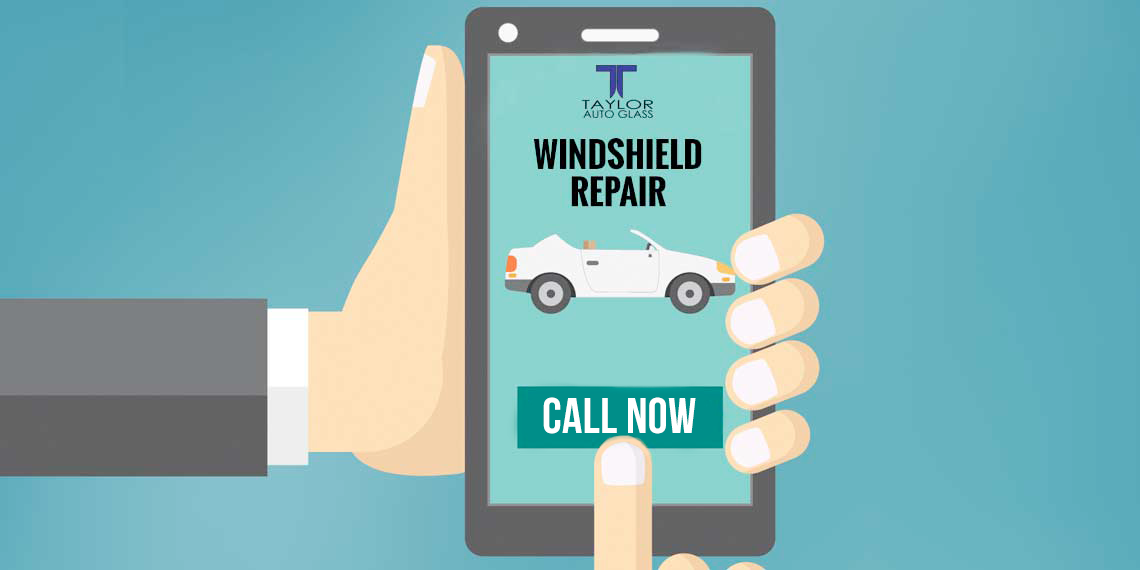 Cell Phone Apps That Keep Your Car in Tip-Top Shape
Smartphones are no longer a luxury, but a necessity. Can you imagine driving to work without your podcasts streaming? Or not being able to get in direct contact with your child to find out where they are?
It's hard to imagine even leaving the house without your connection to the rest of the world. What did the generation before us do when they were awkwardly alone in public and didn't have a cell phone to look at?
Not only does your cell phone connect you to everyone constantly, but it also holds the power to help you stay organized and keep up with your car maintenance. People come out with new apps almost everyday that try to make your life easier. Today we're going to focus on some of those apps that help you keep up with your car's health! Some have the same features, but it's always nice to have options, right?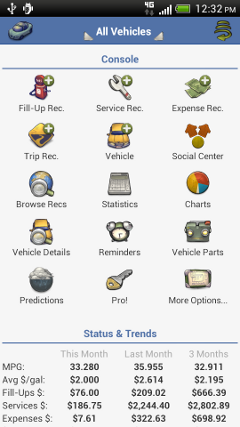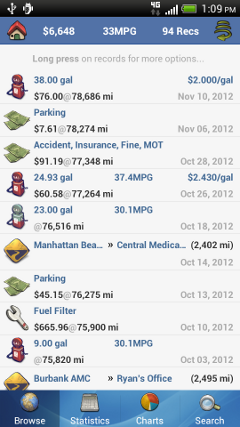 Our first app is only for Android devices and is capable of tracking your car's fuel mileage, fuel costs, maintenance, and the overall expenses of your vehicle. With a user-friendly interface, the aCar app provides you with detailed statistics and graphical charts or reports of your vehicle's performance at any given point in time. You can customize the maintenance reminders, which will alert you even if the app isn't running at the time! It also lets you easily track the mileage of your business or personal trips.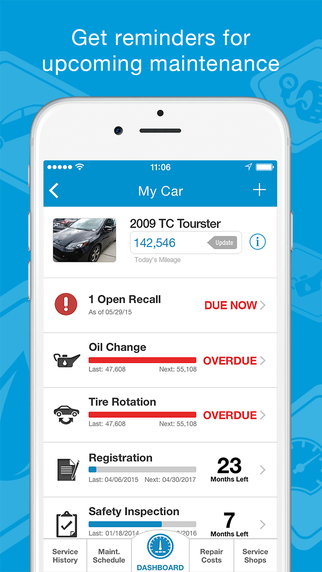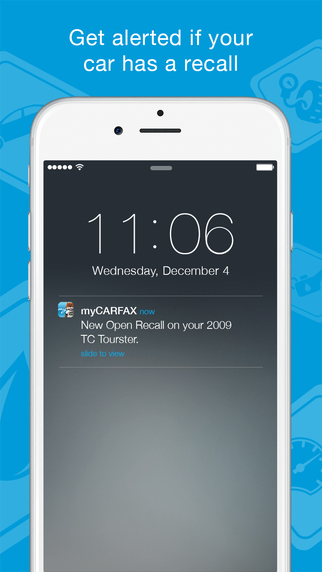 MyCARFAX is another app that allows you to set car maintenance reminders on your phone, but it's also available on both iOS and Android. You can easily view your vehicle's service history as well as keep up with recalls. It even helps you research service and repair costs specifically for you vehicle – then helps you find a myCARFAX service shop, which are trusted shops in the CARFAX network. Enter up to 5 vehicles in the app and give them each a nickname & photo!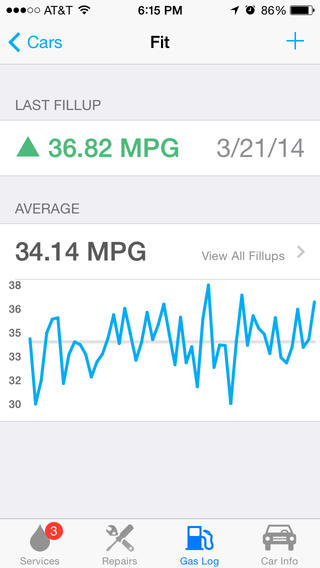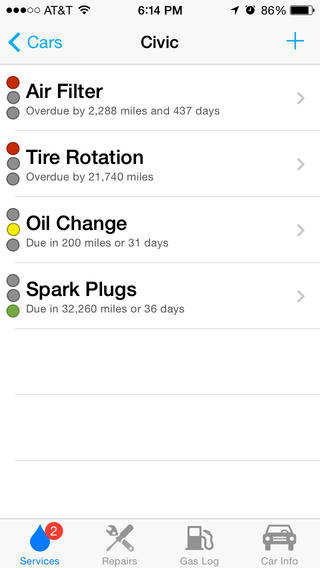 Car Minder is another option in the market of car maintenance apps. This one has a simple interface that lets you easily record your car's services and just as easily check to see when the next is due. Like the other apps we've mentioned, this one also keeps track of gas mileage – it even shows you a gauge to compare your last fill up to your average one.
Beside each element of maintenance, you'll see three dots to the left that represent lights. Green means that you don't have to worry about it, yellow means it's about time for service, and red means it needs attention immediately. It keeps up with everything from simple oil changes to windshield wiper replacement. The easy interface and accessibility of the app make it a great contender!
Do you already use an app to keep up with your car maintenance? If so, share it with us! Also, if you do and it's time to change those windshield wiper blades or you need to restore your headlights, give us a call today and we can take care of it for you!
Latest posts by Taylor Auto Glass
(see all)